Mexican Indira Horchata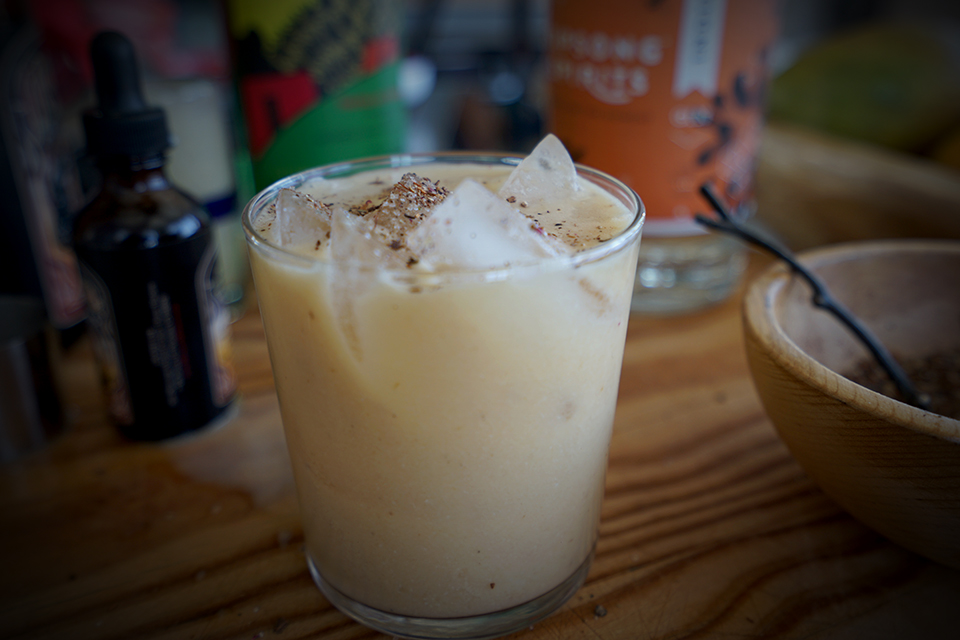 Nissa creates a slight horchata vibe with this drink by using a little Mango & Coconut Rose Horchata. She also melds the flavors of India and Mexico which for us is reminiscent of the Ataulfo. Mangoes (as well as hibiscus and tamarind) made their way to Mexico from India and are now a staple in Mexican cuisine. The Ataulfo is one of the closet relative to the mangoes that originally made their way over from India. They also happen to have a delightful caramel sweetness with a tinge of habanero spice essence and a buttery and creamy consistency that will make the shrub and thus the drink, even silkier. The final result of the cocktail where she uses a interesting Gin – Sipsong Indiria and a vegetal-centric mezcal- Vida (Organic)– is a weird exaggeration of both a Mexican horchata and an Indian but with a much boozier, silkier and creamier finish. Yes, the drink has a lot going on, but, once it settles, it masquerades like a beautiful (unlikely) couple holding hands and walking down the streets of New Delhi or Mexico City. It's simultaneously refreshing and intoxicating and feels very much like love!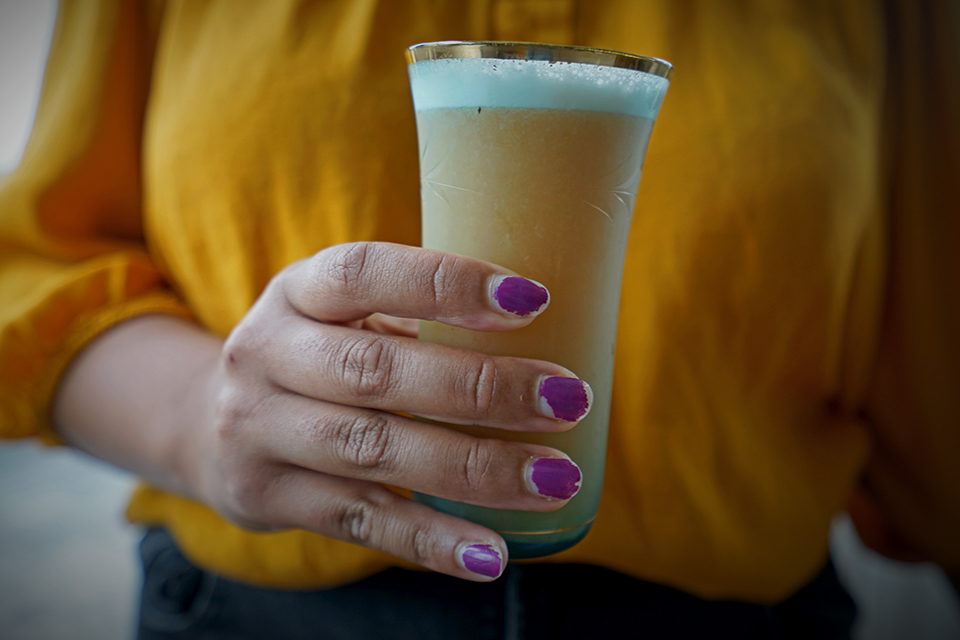 Mexico and India walk into a bar- this comes out!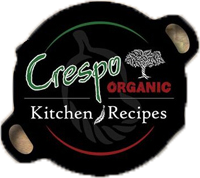 Make the Mexican Graham Masala using the recipe below, about a week ahead and use that for the shrub as the instructions indicate. Once the shrub is ready (about 4-5 days after making it at the earliest), you are ready to make the cocktail!
Combine the gin, mezcal, shrub, horchata, nectar and lime juice in a cocktail shaker filled with ice and shake vigorously for about 10-15 seconds. Vigorously! Strain into a higher volume glass (short or tall) filled with ice and top with a big pinch of graham masala on the top and finish with a few drops of chili bitters.