Mezcal & Sage Grenadine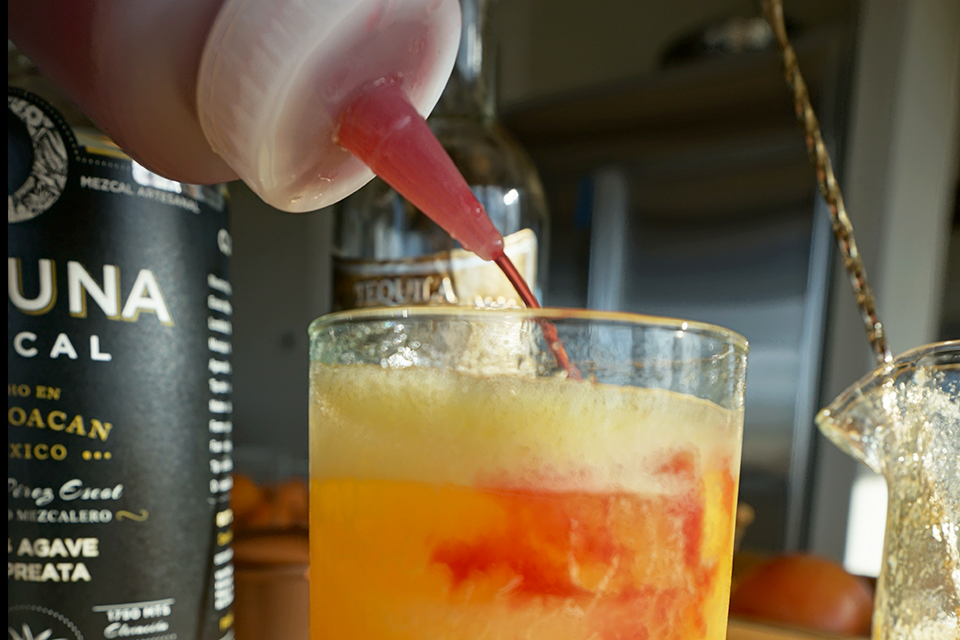 The mezcal in this recipe gives this grenadine a sultry smokiness. Sage imparts a similar smokiness so skipping the booze will still yield the same smoky result. Use pre-bottled pomegranate juice and make it super easy. The sautéed sugar gives the syrup a deeper, richer taste.
A Mexican sunrise has mangoes

½ vanilla bean, seeds scraped, seed and pod reserved
8 fresh sage leaves, roughly chopped
1 teaspoon orange zest
1 teaspoon lemon zest
1 teaspoon cracked white pepper
½ cup raw sugar
¼ cup boiling water
1 ½ cup fresh pomegranate juice
¼ cup Mezcal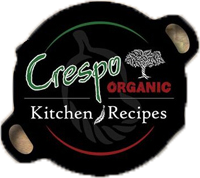 Combine the vanilla bean (including the scraped seeds), sage, zests, pepper and sugar in a small shallow bowl. Pulverize all of the ingredients together using heavy pressure with your fingers. The sugar will turn a light-yellow hue, from the oils in the zest and you want to make sure all of the sugar is colored and all of the jasmine and sage pulverized into the sugar well.
Place the macerated sugar mix in a small sauce pan on a burner on medium heat. Continuously stir the sugar, using a wooden spoon for about 1 minute. You don't want the sugar to melt but it will begin to appear courser as it heats up and begins to cook and melt. Cook it for another 30 seconds, stirring constantly and then gently pour in the boiling water and melt the remaining sugar. Once the sugar is fully dissolved, add the pomegranate juice and bring to a boil. Let the mixture boil for 2 minutes and then reduce heat and summer for 6-8 more minutes. Turn off the heat and allow it to cool completely. Strain, discard the solids and bottle up and refrigerate the liquid. If using the Mezcal, add it once the syrup is cold.