Mango Sticky Rice (Khao Niao Mamuang)
One of the most famous dishes of Thailand, this salty-sweet tropical treat that traditionally uses a Nam Doc Mai mango is not only irresistible but also easy to make. The key to this recipe is the glutinous sticky rice, also sometimes referred to as "sweet rice".
Mango Sticky Rice (Khao Niao Mamuang)

1 cup Thai sweet sticky rice
1 (14 ounce) can of full-fat coconut milk, whisked well
½ cup sugar, plus 3 tablespoons
¼ teaspoon salt, plus a pinch
1 tablespoons sesame seeds, lightly toasted
2-4 Nam Doc Mai mangoes, cut into slices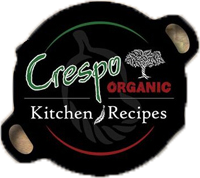 Soak the rice, covered with water, in a large bowl for at least 2-3 hours, preferably overnight. Drain and place the rice in cheesecloth or a clean kitchen towel. Place in a steamer basket over water on the stovetop, make sure the rice isn't touching any water. Alternatively, you can place the rice in a metal sieve and position it over a pan with water. Bring the water to a boil, cover the pan with rice and steam until the rice is tender, about 25 minutes.
While the rice is cooking, combine 1 cup of the coconut milk, 1/3 cup sugar and the salt in a saucepan. Bring to a boil, making sure to stir constantly until the sugar is dissolved.
Transfer the cooked rice to a bowl and pour over the hot coconut milk mixture over it. Stir gently, then cover and let sit for 30 minutes.
Bring the remaining 1/3 cup of coconut milk and the 3 tablespoons of sugar to a boil, stirring for about 1 minute. Add a tiny pinch of salt.
To Serve, place about ¼ cup of the sticky rice on a place, using a mold if desired. Drizzle it with the coconut milk and sprinkle sesame seeds on top. Arrange sliced ripe mangoes on the side.