Mango & Cardamon Rose Kulfi
Kulfi is a traditional Indian frozen dessert similar to ice cream. This version infuses the ultra-sweet and rich flavor of Mallika mangoes, the warm and fresh tones of green cardamom, and the delicate fragrance of rose petals into an indulgent, rich, and creamy cold treat. Traditionally, Kulfi is made using a long process of boiling sweetened milk into a sweet and thick syrup. However, we opt for a shortcut by using canned sweetened condensed milk.
Mango & Cardamon Rose Kulfi

1 cup whole milk
3 cardamon pods, husked removed and seeds cracked
1 tablespoon dried rose petals, plus 1 tablespoon
1 ½ cup chopped Mallika mangoes
1 can (14 ounces) sweetened condensed milk
½ cup heavy whipping cream
Pinch of salt
3 tablespoons finely chopped pistachios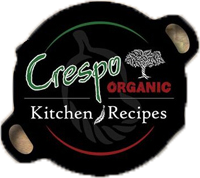 In a saucepan, simmer milk, cardamom seeds, and rose petals for about 5 minutes. Let it steep while cooling for about 15 minutes. Blend until smooth. Strain the mixture and discard the solids.
Return the strained mixture to the blender. Add mangoes, condensed milk, heavy cream, and salt. Blend until smooth. You should have approximately 3 cups of mango kulfi mixture.
Combine the remaining rose petals with chopped pistachios in a bowl. Divide the mango mixture among the popsicle molds. Sprinkle the tops (technically bottoms) with rose pistachios, reserving about a tablespoon of the mixture. Insert popsicle sticks. Freeze for at least 8 hours.
To serve, rinse the molds under tepid water to release the popsicles. Roll the bottoms of the popsicles in the remaining rose pistachio mixture.