Shrimp, Corn & Zucchini Stuffed Poblanos with Tomatillo Sauce
Need a delicious recipe to make on the fly with little notice? Need to feed a crowd? Rellenos are the Crespo Organic Kitchen's answer for those questions. We love to fill beautiful poblanos with all kinds of fresh vegetables, herbs, sauces and cheese and bake them up, there really is nothing as easy as these. Here we choose precooked frozen shrimp, but you can substitute fresh shrimp just as easily. Using a store-bought tomatillo sauce can also save you some time.
A lot of recipes call for softening up the peppers before stuffing them, we never do that and find it not that difficult to cut a triangle shape out of the top, the flat part of the triangle should reach access the stem side and the opening big enough to stuff with ease. Most important is to use a paring knife to cut the seed base out of the inside of the pepper to prepare for stuffing.
Shrimp, Corn & Zucchini Stuffed Poblanos with Tomatillo Sauce
Chili Rellenos, Salsa, Stuffed Peppers
Serves 12

12 poblano peppers, prepped for stuffing
3 ears of sweet corn, kernels shaved off the cobbs
3 small to medium zucchini, chopped small
1-2 white spring onions or about a cub of finely chopped white onions
1 cup cilantro leaves
1-2 jalapeños, seeds removed, finely chopped
3 teaspoons salt (I used My Herbal-Roots salt of course)
2 cups of fresh or frozen shrimp peeled shrimp
3 cups shredded Oaxacan cheese
1 cup tomatillo sauce, plus extra for serving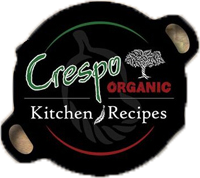 Pre heat the oven to 350 ° F. Lightly grease a large baking dish or two.
Mix corn, zucchini, onions, cilantro, jalapeño and salt. Toss in the shrimp and cheese and mix thoroughly. Add the tomatillo sauce and gently mix together.
Stuff the peppers with the corn mixture so that it is compact and pouring out the top a little. Place each stuffed pepper in the baking dish. Bake for 45 minutes or until the cheese is browned and the peppers are super soft.
Serve with tomatillo sauce.