Coconut-Mango Horchata
Horchata is a special Mexican milk beverage that's made typically with a combination pulverized rice and nut milk, steeped in delicate spices. This version, by Nissa Pierson, which happens to be vegan uses coconut milk and yields an incredibly rich drink that's silky and sultry. The sultry is accomplished in two-fold, one by adding rose tea to the rice steeping step and two by adding perfumy mangoes during the blending phase.
A dusting of an exotic Mexican Graham Masala on top finalizes this special horchata, which she also turns into an amazing cocktail. Mexican Masala Indira Horchata
Its unique, exotic and vegan.

2 cups boiling water
1 ½ cups long-grain white rice
1 tablespoon of rose tea or rose petals
1 can -12-14 ounces- or approximately 1 ½ cup of full fat coconut milk
1 cup chopped ripe mango
2/3 cup sugar
1 teaspoon vanilla (optional)
3 cups water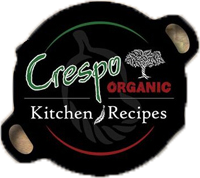 Combine the water, rise and rose tea in a bowl and let stand overnight or at least 12 hours. Add the soaked rice, the coconut milk, ripe mango and sugar to a blender and starting on the lowest setting begin to grind and chop. Slowly turn up speed on the blender to high speed and blend well about 3 minutes. Add the vanilla and water and blend another 3 minutes. Chill and serve over ice.