Mango Tres Leches (Layered) Cake
We love Tres leches cake and we love it with mangoes. This version from the Crespo Organic Kitchen serves a big crowd and offers some diversity of flavor with mango compote between the three sheet cake layers! We are not going to lie, this is a multi task cake and takes a few days since the cakes have to soak and get cold. But the process is easy and the reward Grande!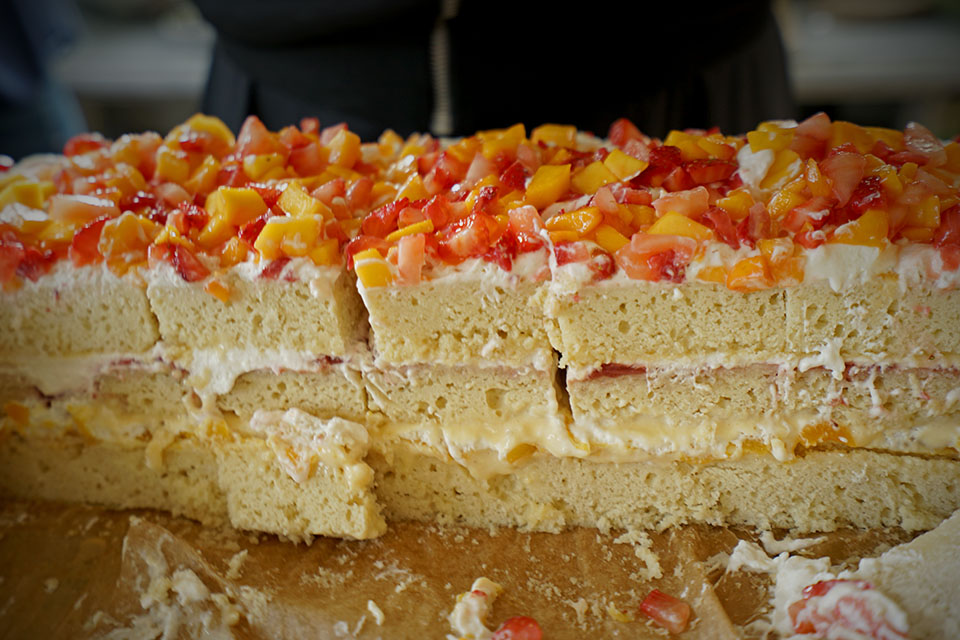 Mango Tres Leches (Layered) Cake
Change up the flavor by using dark or light rum.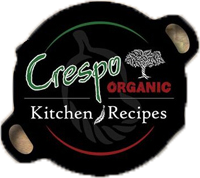 Make the ginger sauce first, making sure to make a thick version.
Next make the soaking liquid by blending the heavy cream, condensed milk, evaporated milk, mango puree, vanilla, and rum until totally smooth and creamy. We use a blender for this. Refrigerate for at least 10 minutes before using.
Next follow the recipe for the sheet cakes and let them cool slightly. Once slightly cooled poke small holes all around the cakes. Divide the soaking liquid into three and pour each third over each sheet cake, slowly, allowing the sauce to soak in. Let the cakes sit and soak in ambient temperature for about 4 -6 hours. Then refrigerate overnight or at least 12 solid hours.
On one sheet cake, spread about a cup of the mango sauce over the entire layer, evenly. Follow with a layer of the whipped cream. Carefully remove the second layer from the sheet cake ( the cakes must still be cold for this to work smoothly!) Spread another layer ( about a cup) of the mango sauce and again follow by a layer of whipped cream. Place the remaining sheet cake layer, again carefully over the top and finish the entire cake with a layer of whipped cream. Decorate with fresh fruit, we like mangoes and strawberries!