Mango Ginger Sauce
Having access to fresh ginger has changed the way we flavor our food and what we often eat—from healthy morning smoothies to everyday meals, drinks and desserts. Most of the organic ginger on the market comes from Hawaii, Peru, and Mexico. It has to travel pretty far and moves by sea containers. This means that oftentimes what we're buying is not perfectly fresh, but it is still perfectly good quality. Ginger in the fridge can dry out rather quickly because of the time it takes to travel and get to us. But those shriveled dried ginger pieces have just as much flavor as the fresh stuff. A mango sauce is the prefect remedy, the sweetness of the mangoes cling to the spiciness of the ginger, making it perfect for sweet or savory applications.
Hot kitchen tip: Peel ginger more easily by using a spoon!
Use it in sweet or savory applications!

1 ripe mango, chopped
2 tablespoons ginger pieces, chopped fine (peeled only if possible)
1 tablespoon lemon juice
¼ cup warm water
1 tablespoon honey (optional)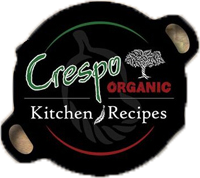 Place all ingredients in a blender and blend until thick and smooth.
Store in an airtight container in the refrigerator up to 7 days.