Tropical Mango Ceviche
This tropical version of Mexico's authentic lime laden fish dish, incorporates coconut milk and fresh mangoes.
Use fresh fish for the best results

3 tablespoons orange juice
Juice of 5 to 6 limes
¼ cup coconut milk
1 tablespoon salt
2 pounds whitefish filets, cut into bite sized pieces
1 medium red onion, chopped fine
1 red pepper, chopped fine
1 red jalapeno, deseeded and chopped fine
1 medium mango (semi ripe) chopped bite size
½ cup fresh cilantro leaves, chopped fine
2 medium avocadoes, sliced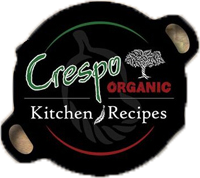 Mix together the orange juice, lime juice, coconut milk and salt. Combine the fish, onion, red pepper, jalapeño, mango and cilantro in a shallow bowl and mix well. Pour the lime juice mixture over it and gently mix. Refrigerate for 2 hours. Serve with avocado slices layered over the top.