Autumn Spiced Mango Pavlovas
Pavlovas are a super simple to make and one of the most versatile desserts there is. It's sort of a marshmallow and sort of a merengue cookie, and usually topped off with whipped cream and fruit. Summer versions are quite spectacular, filled with berries and stone fruit and dripping with succulent in season nectars. We see fewer autumnal versions and when we flavored the mango curd with the spices we tamed mango's bright and sunny, summery essence and madeit quieter and more introspective than it's used to. This recipe brings a warmth that we don't see often in mangoes that's a bit more grown up.
It's pleasant and very fall-ish. Paired with concord grapes evokes a fresh and vibrant quintessential fall fruit flavor into the dish.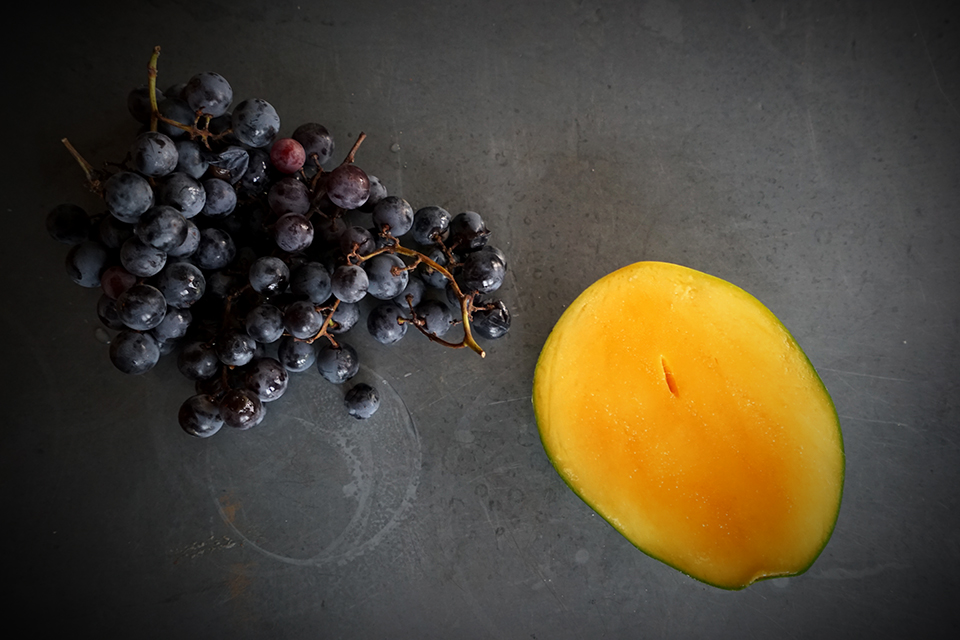 Autumn Spiced Mango Pavlovas
Pavlovas are like a cross between a marshmallow and a merengue cookie. They are flurry, chewy and sweet! Using frozen mangoes is perfect in this recipe.

For the pavlovas
1 cup sugar
1 tablespoon cornstarch
1 teaspoon fresh rosemary leaves, chopped
3 egg whites
3 tablespoons cold water
1 teaspoon vanilla extract
1 teaspoon distilled white vinegar
For the curd
1 up frozen mango
1 1/2 cups water
4 egg yolks, beaten
1/2 teaspoon vanila
juice of 1 lemon
2 teaspoons Nissa's Pumpkin Pie Spice blend*
1 tablespoon butter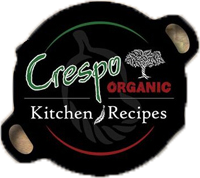 For the pavlovas
Preheat oven to 300°F.
In a small bowl, whisk together sugar, cornstarch and rosemary leaves. Set aside.
In a mixer (or with a whisk), beat egg whites until soft peaks form. Add the water, and beat continue beating soft peaks. Increase speed, and add sugar and corn starch mixture a little at a time. Next, add vinegar, and beat on high speed until glossy and stiff. Add the vanilla and beat enough to mix in completely. Place a spoonful on a lined baking sheet, making 6 to 8 little flattish-bowls. Bake for 45 minutes or until golden brown. Let stand for 10 minutes, until starch hardens, before eating.
A bit extra torch for browning the edges is fun and flavorful.
For the curd.
Blend the mango and the water until a smooth puree is formed. Place the mango puree, egg yolks, spice mix, lemon and vanilla in a sauce pan on high heat and gently whisk until the mixture begins to boil. Reduce the temperature to medium and continue to whisk until the mixture turns very thick, about 5-7 minutes total. Once thick, remove from heat and stir in the butter until totally melted. Cool completely. Refrigerate at least 2 hours.
Assembly
Place a little mango curd in the bowl of the pavlova and garnish with concord grapes! A dusting of spice mix isn't a bad idea on top!