Tangerine Mango Mini Yogurt Cakes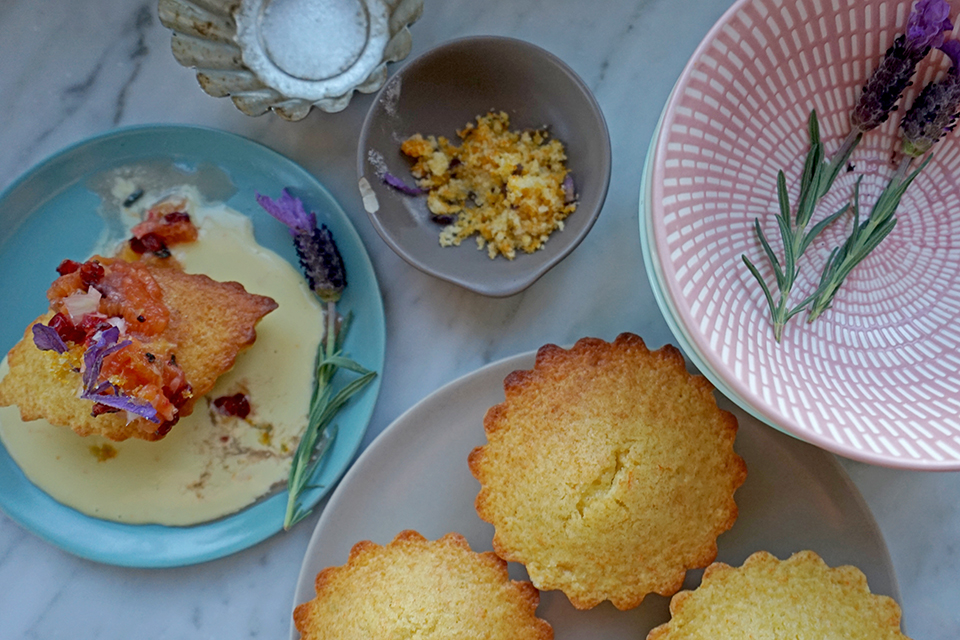 This recipe was adapted from Dori Greenspan's Mediterranean Yogurt Cake with Clementines. We took the concept of yogurt and olive oil cake and made it even moister by adding mango purée. These mini cakes have excellent texture and vibrancy from the citrus zest, and a perfumed quality from the mangoes. We serve them with Mango Crème Anglaise and Citrus Salsa for an effect that's quite magical.
We use French baking tins (mini brioche tins), which are fantastic to have in your baking arsenal; they are relatively cheap to buy and offer great versatility in making pretty mini or individual desserts, which can allow for much creativity in toppings like sauces, ice creams and chutneys.
Tangerine Mango Mini Yogurt Cakes
You can also make this in a 9 X 13" cake pan and cut out squares.

Butter for greasing tins
3 ¾ cup all-purpose flour
1 teaspoon baking powder
1 teaspoon salt
2 tablespoons Minneola tangerine zest (about 2 tangerines)
2 cups sugar
6 eggs, beaten
½ cup mango purée
½ cup yogurt (mango yogurt)
1 cup Minneola tangerine juice (about 3-4 tangerines)
1 cup extra virgin olive oil (Sicilian is great for this recipe)
Mango Crème Anglaise
Citrus & Floral Salsa*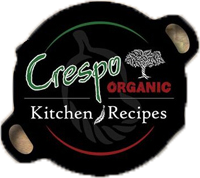 Heat oven to 350°F. Generously grease the French tins with butter.
Whisk together the flour, baking powder and salt in a medium mixing bowl.
In a large nixing bowl combine the sugar and zest, and using your fingers gently rub the zest into the sugar until the two are well blended; it will look like orange-colored granular sugar when you are done. Add the eggs to the sugar and beat until thick and creamy, about 2-3 minutes. Add the mango purée, yogurt, juice and olive oil, and whisk until everything is totally incorporated and creamy.
Add about ¼ cup of the flour mixture at a time, mixing each ¼ cup in and moving to the next until all the flour is combined.
Spoon the batter into the grease tins, filling about ¾ full. Place the tins on a baking sheet and place in the oven for about 30-35 minutes or until a sharp knife tip inserted comes out clean. They should be golden brown and spongey to the touch.
Cool for about 10 minutes maximum, and then gently remove from the tins, placing on a wire rack for the remaining cooling time.
Serve the mini cakes atop Mango Crème Anglaise with Citrus & floral Salsa
To make the citrus and floral salsa, combine a few different types of citrus segments with a little honey and some flower petals. Serve immediately.