Mango Creme Anglaise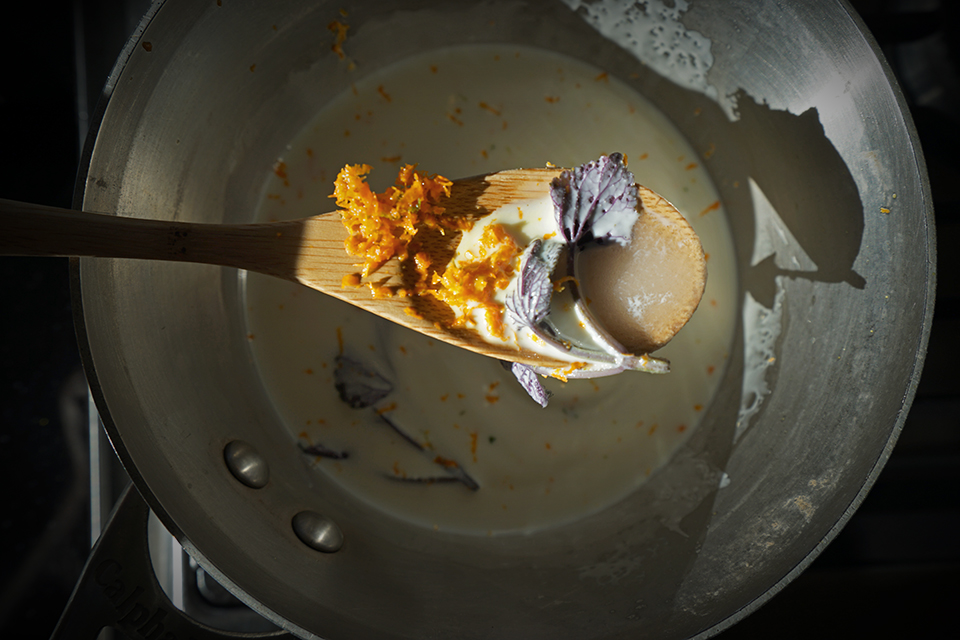 Crème Anglaise is one of the most forgiving sauces to make; it's not only quick to make and versatile, but it's seemingly fancy. You can adjust flavor and sweetness depending on what you are making, and it deserves a place in your dessert arsenal, especially this mango version. The addition of fresh mangoes gives it an ultra luxurious feel. It's soft and rich, and only slightly sweet, with small bursts of orange flavors. It's excellent served over fresh fruits (berries), or cakes (like molten lava cakes). It can also be served warm, although it's traditionally cold.
Serve this sauce warm or cold.

6 egg yolks, beaten
½ cup mango purée
2 cups whole milk
1 tablespoon orange zest
½ teaspoon salt
¼ cup sugar
1 teaspoon vanilla (alternatively ½ fresh vanilla bean split open and seeds scraped)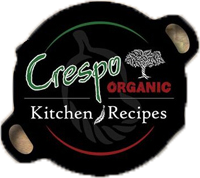 Prepare an ice bath.
Whisk together the egg yolks and the mango purée. Combine the milk, zest, salt, sugar and vanilla in a medium sauce pan and bring to a gentle boil. Reduce the heat to a medium low. Take a small portion of the warm milk and whisk it into the egg and mango mixture (this helps keep the eggs from scrambling during the next step).
Gently whisk the egg mixture into the warming milk. Using a wooden spoon or spatula, continue to heat the mixture, stirring gently. The custard will start to thicken in about 2-3 minutes. Once you have reached your desired consistency (3-4 minutes typically), remove from heat. Strain into a glass bowl using a fine mesh strainer and place the bowl in the ice bath, stirring a few minutes and then leaving there to cool. Once cooled, refrigerate for at least 30 minutes before using.