Strawberry Mango Rose Sangria
If you are not familiar with Amaro, it's Italian for bitter. It's bitter-sweet and syrupy, and made with a slew of different herbs, roots and botanicals. It lends a sultry earthiness and depth to this otherwise sweet sangria, using some of California's most notorious ingredients, including the infamous California Keitt Mangoes!
Strawberry Mango Rose Sangria
Rosé wines are totally versatile and are perfect for cold summer sangria

For the Flowering Herb Mango Syrup
2-3 mango pits with flesh
1 cup water
¼ cup raw turbinado sugar
Juice and zest of 1 lemon
Handful of flowering herbs of choice
For the Sangria
2 bottles rosé wine
8 ounces of Amaro Angelino
½ cup Flowering Herb Mango-Pit Syrup*
1 teaspoon lime zest
1 teaspoon lemon zest
1 teaspoon orange zest
¼ cup fresh orange juice
2 tablespoons fresh lemon juice
1 tablespoon fresh lime juice
¼ cup mango nectar or thinned puree
1 cup fresh mango, cubed bite size
1 cup strawberries, hulled and quartered
2 pluots, pitted and cut into bit sized wedges
Handful of herbal flowers: borage, Thai basil, lemon thyme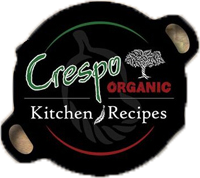 For the Flowering Herb Mango Syrup
Combine mango pits, sweetener, lemon juice/zest and flowering herbs in a small saucepan, and bring to a boil, stirring a little as it comes to a boil. Reduce heat to simmer, and let cook for about 10 minutes.
Take off heat and allow to cool completely. Strain and discard solids, and refrigerate the syrup for up to a month.
For the Sangria
In a large pitcher, stir the rosé, amaro, mango pit syrup, citrus juice/zest and mango nectar. Lightly toss in the fresh fruit, and gently stir. Chill in the refrigerator before serving. Preferable served without ice.