Peach & Mango (Eau de Vie) Sangria
The notable liquor in this sangria is eau de vie (French for water of life.) Eau de vie is basically an American version of a Pisco. It's clear, potent like gin or vodka, and fruity in taste and aroma, without any sweetness.
Peach & Mango (Eau de Vie) Sangria
A white wine is the perfect medium for this sangria. Choose a low-priced white wine that's refreshing to drink on its own, crisp and on the dry side.

For the Lavender Honey Syrup
2-3 mango pits with flesh
2 tablespoons lavender flowers
1 cup water
½ cup honey
1 bergamot tea bag
For the Sangria
2 bottles of white wine, Albariño ideal
8 ounces Cap Rock Peach Eau de Vie, or peach brandy
¾ cup Lavender Honey Syrup*
2 teaspoons lemon zest
¼ cup fresh lemon juice
½ cup ripe mango nectar
2-3 ripe peaches cut into small wedges
1 large mango, cubed bite size
1 tablespoon lavender flowers
1 cup fresh blueberries, frozen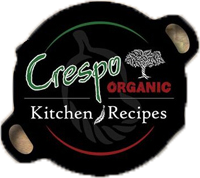 For the Lavender Honey Syrup
Combine mango pits, lavender, water, and honey in a small saucepan, and bring to boil, stirring a little as it comes to a boil. Reduce heat to a simmer and let steep, stirring, until the honey dissolves, about 8 minutes.
Take off heat, and toss the bergamot tea bag in the pan. Let tea bag sit for 2 minutes and then remove and discard. Allow the honey to cool completely. Strain and discard solids, and refrigerate until cold.
For the Sangria
In a large pitcher, combine and stir the white wine, eau de vie (or peach brandy), lavender honey syrup, citrus juice and zest and mango nectar. Lightly toss in the fresh fruit and lavender flowers, and gently stir. Chill in the refrigerator. Before serving, toss in the blueberries.