Aguachili de Cameron
The translation means shrimp in chili water and that is exactly what's happening in this fresh Mexican dish. Lime juice is blended with serrano chilies and a little salt to make a magical soaking liquid for the shrimp to swim in and fresh cooling cucumbers take the edge off and balance this spicy dish.
If your shrimp isn't freshly caught, lightly poach it first.

20-24 large shrimp, peeled and deveined, preferably butterflied
¾ cup lime juice
½ cup water
2 Serrano peppers, deseeded, piths removed, roughly chopped
3 tablespoons extra virgin olive oil
1 ½ teaspoons salt
2 English cucumbers, peeled and sliced thin
1 small to medium red onion, halved and sliced thin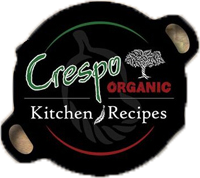 Combine the juice, water, Serrano peppers, olive oil and salt in a blender and blend until smooth.
Arrange the cucumber slices on a large plate and arrange the shrimp on the top of the cucumbers, making sure to lay the butterflied side down. Pour the blended lime mixture across the top evenly. Arrange the red onion slices over the top. Refrigerate for at least 30 minutes before serving, allowing the shrimp marinate and cook in the lime juice.