Pumpkin & Mango Spice Cake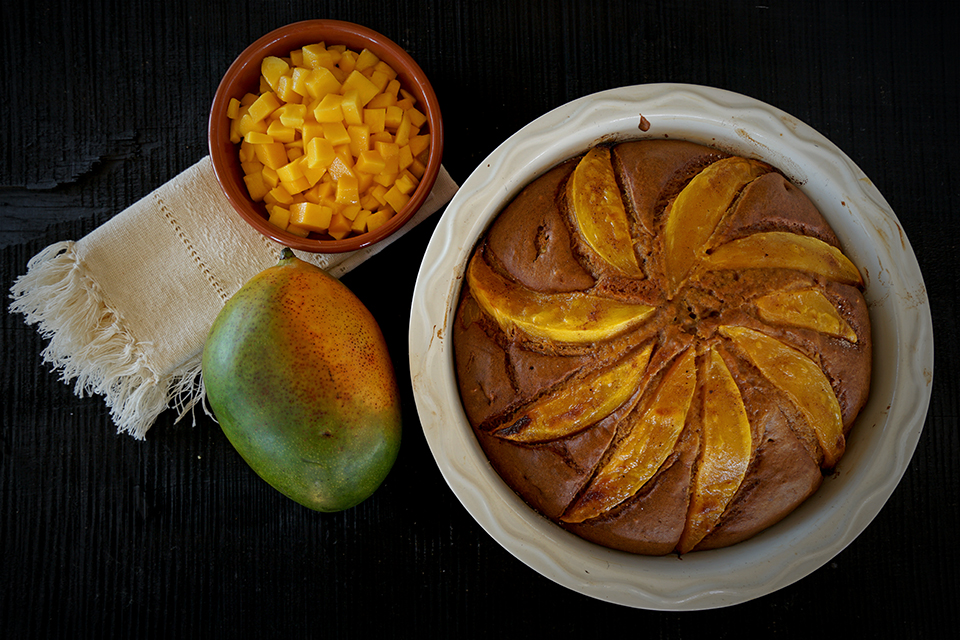 It's hard to imagines mangoes on the traditional Thanksgiving table or making their way into any warming fall food, for that matter. There is a useful purpose for mangoes as a balancing agent and natural sweetener that we have learned to use in the Crespo Organic Kitchen. And although we still feel strongly that mangoes are not supposed to be in everything, this spice cake is the perfect place for them where their subtleties shine. The spice marries well with the fresh mango and the cake feels like only a slightly more exotic version of what we might find traditionally on the table.
Pumpkin & Mango Spice Cake
Pumpkin and mango are found together in a lot of dishes throughout Africa, where we found the inspiration for this dish. Feel free to substitute 1 ½ tablespoons pumpkin pie spice mix of your choice in lieu of the spice mixture we created.

1 tablespoon butter
2 ¼ cup flour
1 teaspoon salt
1 ½ teaspoons baking soda
1 teaspoon ground cinnamon
1 teaspoon ground ginger
½ teaspoon ground nutmeg
½ teaspoon ground all spice
½ teaspoon ground cardamom
1/2 teaspoon ground mace
½ teaspoon ground black pepper
1 cup sugar
1 cup canned pumpkin puree
¾ cup olive oil
4 eggs
1 teaspoon vanilla extract
¾ cup chopped mangoes, cubed small, plus several spears of mangoes (1-2 ripemangoes depending on size)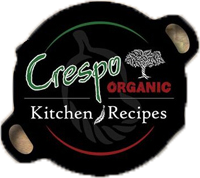 Heat the oven to 340F. Using the butter grease a 9-10 inch round cake dish.
In a large bowl whisk together the flour, salt, baking soda and all the spices. In another large bowl, whisk together the sugar, pumpkin puree, oil, eggs and vanilla until very smooth. Gently fold in about ¾ of a cup of the chopped mango. Pour the batter into the cake pan. Arrange mango spears on top of the cake gently in a fan shape or design of your choice.
Bake for about 2 hours or until the thin tip of a knife interested into the center come out clean. The cake may start to get too brown before the inside is cooked, if this happens simply place a little tin foil over the top of the cake to prevent it from burning.
Serve the cake with Mango Persimmon Ice Cream or Mango Whipped Cream