Smoky & Spicy Mango Cranberry Sauce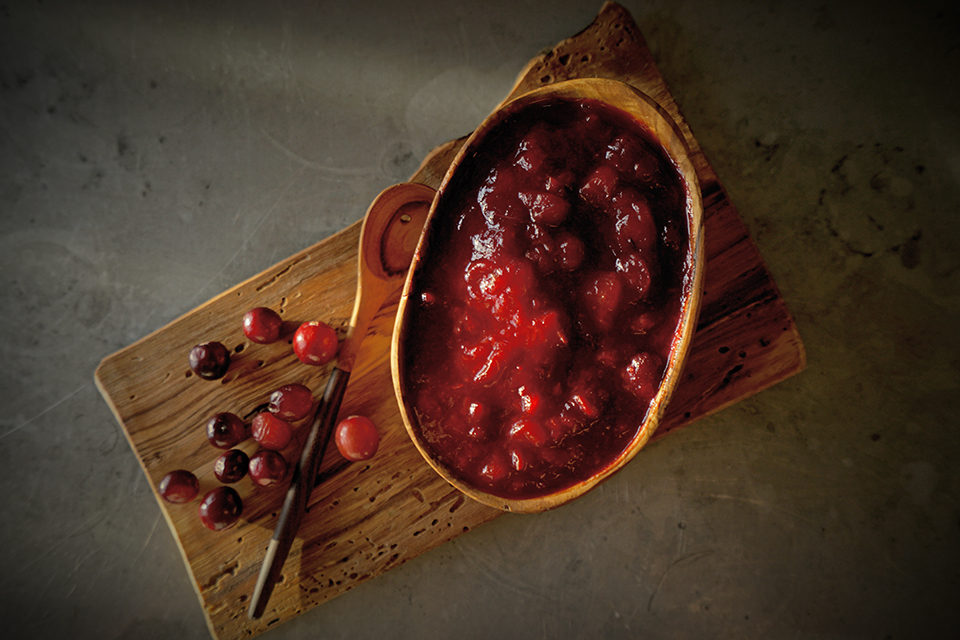 Cranberry sauce is essential for Thanksgiving and it's the one dish that is easy to personalize and flavor it uniquely without ever losing the essence of the sauce and the overall cranberry flavor. We add mango, chipotle and mezcal to give our sauce a little Mexican essence. Its smoky and perfumy with a little spicy taste, the mangoes help add texture and cut down on the excessive sweetness cranberries need. This is defiantly worth dipping your turkey in.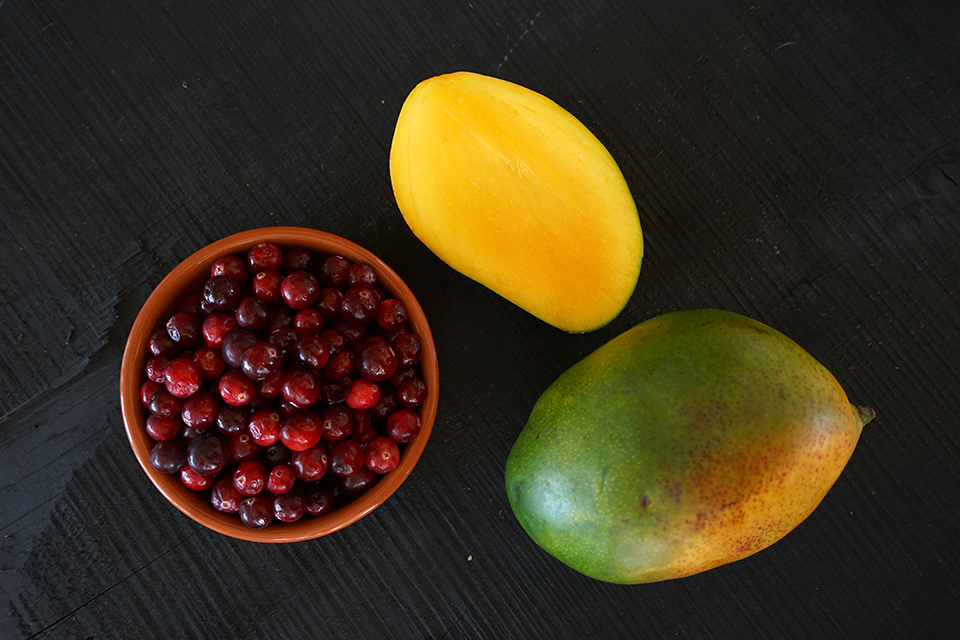 Smoky & Spicy Mango Cranberry Sauce
The Mezcal cooks off but leaves a sultry smoky scent and flavor that is heavenly paired with roasted turkey.

2 cups fresh cranberries
1 cup fresh mango, cubed small
½ teaspoon cumin seeds
1 dried chipotle chile, chopped fine ( seeds removed)
½ cup mezcal
1 tablespoon blood orange zest
Juice of 2 blood oranges
½ cup sugar
½ teaspoon salt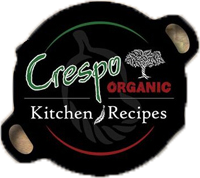 Combine everything in a medium sauce pan and bring to a boil. Reduce heat to medium and continue to cook, allowing all the cranberries to pop, and stirring often. Once the cranberries have all popped open, reduce heat to a simmer and simmer for about 20 minutes or until the sauce is thick. Make sure to stir often throughout the entire process. Allow to cool and serve either at room temp or cold, which is preferred.