Mango Whiskey Sour
This classic drink bodes well with imparted mango essence. The slight sweetness and perfumed nose the mango conveys in this drink tames the whiskey, just slightly. The egg white is really not optional in our opinion as the sweet mango froth that is born here communicates both flavor and texture to the drinker.
Use Crespo Organic Mango Pit Syrup

2 ounces whiskey
½ ounce lemon juice
1 ounce mango pit syrup
1 tablespoon of egg white, optional
Orange slice garnish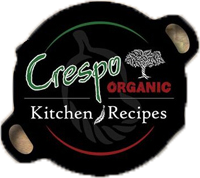 Place all the ingredients in shaker filled with ice and shake vigorously. Strain into a rocks glass. If you prefer to have it on the rocks, add ice to the strained drink Garnish with an orange slice.