Mango Whipped Cream Cake
This is truly an easy cake to make, perfect for kids. It's budget conscious , doesn't take much time, showcases fresh healthy fruit and has rich rewards of opulence. The coconut milk seems to give this vanilla based cake more richness than regular milk. Feel free to interchange regular milk and coconut milk depending on what you have on hand.
Easy & simple and opulent!

For the cake
1 ¾ cups flour
¾ cup sugar
1 teaspoon baking powder
½ teaspoon salt
2 eggs
½ cup melted butter
½ cup coconut milk
2 teaspoons vanilla extract
For the mango strawberry topping
8-10 strawberries, chopped
1 mango, cubed small
1 teaspoon lemon zest (optional)
1 tablespoon lemon juice
1 tablespoon sugar
For the whipped cream
1 ½ cups of heavy whipping cream, very cold
½ teaspoon vanilla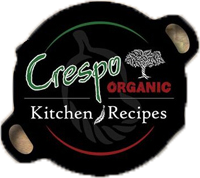 For the cake
Preheat to 350°F. Butter a 9 -inch round cake pan and line with parchment paper.
Combine the flour, sugar, baking powder and salt in a large bowl and whisk until combined.
Add the eggs, melted butter, coconut milk and vanilla. Mix either by hand or with a mixer.
Gently pour the batter into the cake pan and spread evenly, making sure to get all the way to the sides.
Bake the cake about 20-25 minutes or until its slightly browned around the edges and the blade of a knife comes out clean. Cool the cake completely before topping.
For the strawberry- mango topping
While the cake is baking combine the strawberries, mangoes, lemon zest and juice and sugar and gently mix together. Let stand at room temperature while the cake is baking.
For the whipped cream
Once the cake has cooled completely. Make the whipped cream. Combine the heavy cream, sugar and vanilla in a bowl. ( A cold metal bowl works great but not a big deal if you don't do this.)
Using an electric mixer, or an electric whisk attachment to your hand held emulsifier (use a deep large cup if you use this to avoid splatter), whisk on high speed until stiff peaks form. Be careful not to over whip, the cream will become harder and more butter like if you over whip it.
The Kitchn has a great tutorial and tips on making perfect whipped cream.
To assemble the cake
Dollop your whipped cream evenly over the top of the cake. Spread it to make a shallow well for the fruit to go into, making sure there is a layer of whipped cream over the entire top of the cake. Gently spoon your fruit topping into the whipped cream well and arrange fruit neatly as your creative spirit guides you. Refrigerate the cake for about 20 minutes to chill slightly before serving.