Mango BBQ Pulled Pork
This recipe was adapted from Chef Svea's Tangy Mango Marinade and Pulled Pork.
Mangoes give these pulled pork sandwiches extra tropical flavor,a dding sweetness and tang. Cooking them in the slow cooker makes the whole process simple and easy to clean up!

2 pounds pork butt/shoulder, cut into a few large chunks
1 tablespoon salt, plus 2 teaspoons
1 tablespoon black pepper
2 large ripe mangoes, chopped
2 cups Mango BBQ Sauce
¼ cup vinegar, apple cider or champagne
1 dried chipotle pepper, chopped ( seed and all)
2 teaspoons cumin seeds
1 tablespoon smoked paprika
2 teaspoons smoked salt
1 teaspoon chili powder
2 pablano peppers, chopped
1 medium yellow onion, chopped
½ cup beer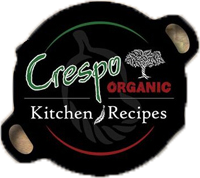 Season the pork butt all over with salt and pepper and let set for about 30 minutes at room temperature. In a blender, mix the mangos, 1 cup of the BBQ sauce, vinegar, chipotle, cumin, paprika, smoked salt and chili powder until totally smooth.
Pour the mixture over the pork and let stand another 30 minutes while the meat marinades. Heat your grill to a medium high heat. Sear and char the meat on all sides.
Once the meat is charred, toss it into your crockpot. Add the remaining 1 cup of BBQ sauce onions, pepper, beer and reaming 2 teaspoons of salt and mix. Place on low and cook overnight or for about 8 hours. The pork will pull apart nicely and mix in with all the juices.
Serve on a bun or on tortillas.