When you make mango jam, don't forget to make these too!

1 stick (1/2 cup) salted butter, room temperature
½ cup sugar
1 egg
1 teaspoon vanilla extract
1 ¾ cup all-purpose flour
½ cup Mango Jam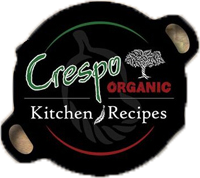 Pre-heat oven to 35o degrees F.
Using an electric mixer or stand mixer, cream together butter and sugar until fluffy. Add egg and vanilla and mix until the egg is mixed in full and the mixture turns creamy. On low speed, add flour, ½ cup at a time until just mixed.
Shape the dough into 1-inch round-ish balls, which is about 1 ½ tablespoons of dough.) Place the formed balls on a lined or greased baking sheet about 2 inches apart. Using your thumb, gently press into the center of each ball, making a little thumb sized well. Spoon jam into the well (about 1 teaspoon or less, depending on your thumb size.
Place in the oven and bake for about 20 minutes until the cookies are golden brown around the edges. Remove from oven and let cool completely.