Mango Sticky Rice
One of the most classic mangoes recipes in the world, hailing from Thailand and Laos.

2 cups glutinous rice, soaked overnight in water or diluted coconut milk, drained
1 ½ cups canned or fresh coconut milk
½ cup raw sugar
1/3 teaspoon salt
2-3 ripe Mangoes, sliced into thin wedges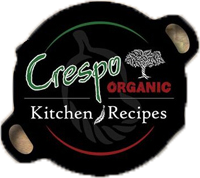 Steam the stick rice until tender, about 30-40 minutes using a traditional rice steamer basket, or by setting a metal sieve over the tip of a pot of boiling water. make sure the sieve does not touch the water. Add water throughout the process, as steaming looses a lot of moisture. Meanwhile place the coconut milk in a heavy bottom saucepan and heat until hot. Do not boil. Add the sugar and stir until totally dissolved. Set aside. When the sticky rise is tender place in a large bowl and add the hot coconut milk and sugar mixture (while hot) stir well and let sit covered for about 20 minutes while the rice absorbs the liquid. Serve warm or at room temperature with fresh mango slices atop!