Crespo Sinaloa Sauce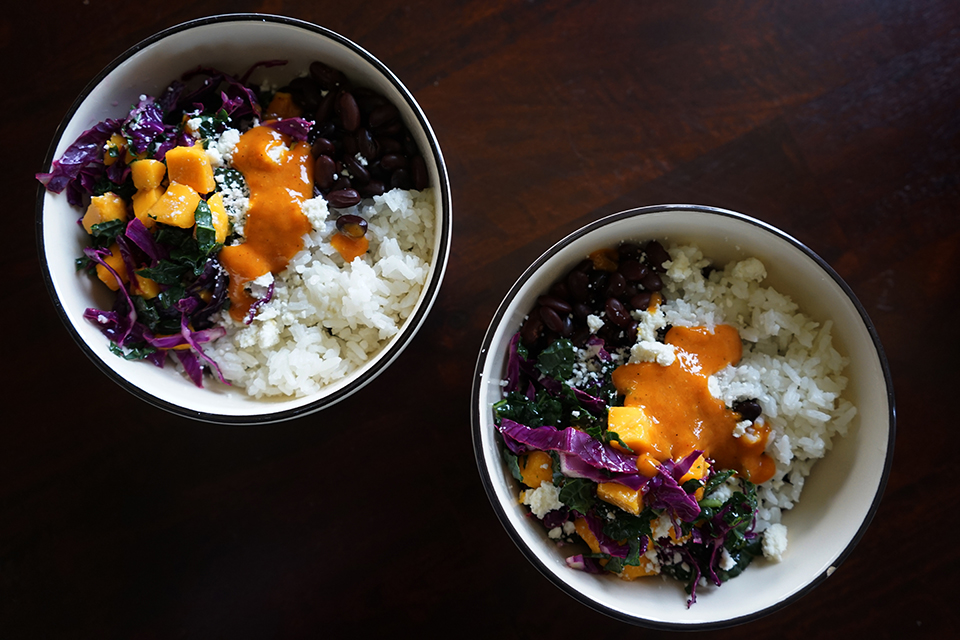 Chilies are one of Mexico's heritage crops and habaneros are the chili of choice in Sinaloa. Brought over for agricultural production from the Yucatan area, habaneros were discovered to grow very well in and around Rosario, producing a good amount of heat, but not too much as in other areas, registering between 200,000 and 300,000 on the Scoville scale, on average. The great yields coupled with the exquisite flavor profile that resulted from the area, led way to Rosario's booming habanero industry.
The Sinaloa folks soon discovered what many of us know to be true; "what grows together, goes together" and thus the heavy heat and hints of citrus and floral tones in habaneros fell deeply in love with the mango's succulent and perfumy sweetness. This scrumptious pairing can be found throughout Sinaloa in everything from Ceviche to chicken dishes to salsas.
Definitely use an ataulfo or yellow mango for this recipe. In addition to the ataulfo mango being fibreless with a super buttery consistency and thus better for sauces it's blended flesh creates a creamy consistency. The yellow mango has some beautiful spicy tasting notes that partner perfectly with mangoes. Despite the spicy notes, the ataulfo is one of the sweetest mangoes around and therefore perfect to counterbalance the heat from the habanero.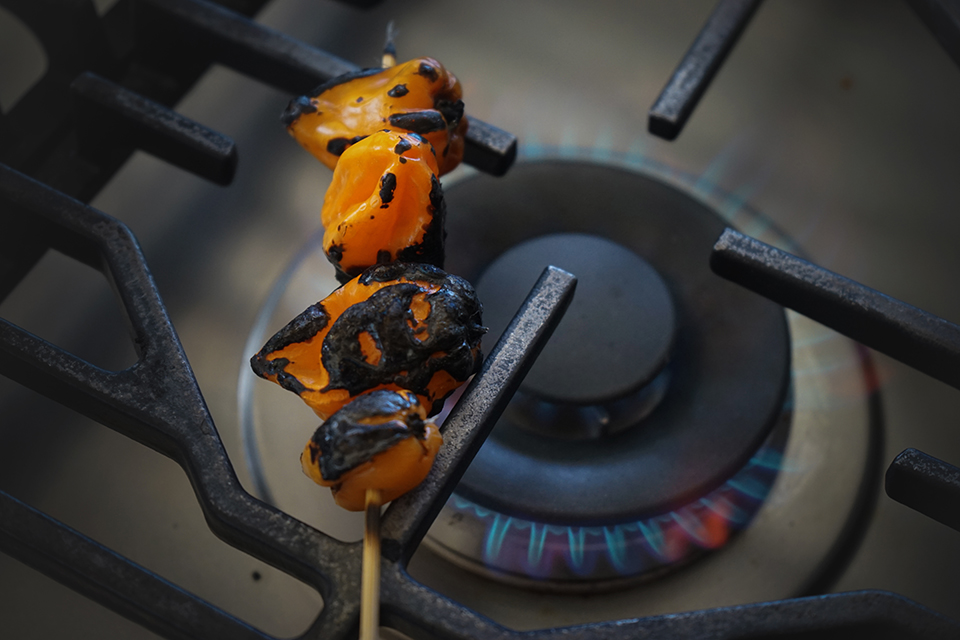 Keep a bottle of this in your refrigerator at all times, use on everything!
Makes about 2 cups of sauce

1 orange bell pepper, cut in half and deseeded
½ medium yellow onion, chopped
2 cloves garlic, chopped
a few tablespoons avocado oil or neutral oil
2 habanero peppers, 3 if your bold
2 ripe ataulfo or yellow mangoes, peeled and chopped
zest of 1 lime
juice of 2 limes
1 tablespoon honey
1 tablespoon smoked paprika
1 tablespoon ground cumin
2 teaspoons black pepper
¼ cup champagne vinegar
¼ cup hot water
2 teaspoons salt , plus a few pinches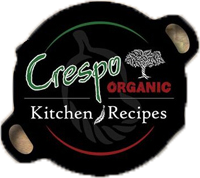 Preheat your oven to 450° F. Toss together the bell pepper, yellow onion, garlic, avocado oil and a few pinches of salt in a glass-baking dish. Place in the preheated oven and bake until there is a little char on the onions and the peppers are totally soft about 30 – 40 minutes. (You can add the habaneros to this baked section if you wish to forgo the charring on the stove top, but I find that charring them on the stove gives better flavor than in the oven.)
To char the habaneros place two (or three) habaneros on a wooden skewer and hold over the open flame of your stovetop (gas burner only) and rotate until totally charred. Remove stem and seeds carefully after the peppers are charred. I typically cut them in half and scrape the seeds and pith out with the back of a knife. Discard stem, seeds and pith.
In a blender combine the pepper mixture, the habanero flesh, mangoes, lime juice, honey and spices. Give the blender a few whirls to chop up the goods. Add the champagne vinegar and hot water and blend until totally smooth. Add the salt at the end and blend more, about 2-3 minutes until very smooth.
*Wash hands immediately and thoroughly with hot water and lots of soap after handling hot chili peppers, especially habaneros.