Mango Chicken Curry
Curries are a staple all over the world and particularly in Southeast Asia and India, where mangoes also happen to hail from. It's no wonder in the cuisines of this region we find mangoes a staple in many curries. On of the interesting aspects about Southeast Asian and Indian curries is that are not necessarily HOT.
Curry in this part of the world is a thick sauce and mangoes in curry, not only give flavor but they take the edge of spice, which for Americans can simple be something their pallet isn't used to; coriander, fenugreek etc.
Mangoes have a tendency to make curries taste buttery and luscious and are often made with the mangoes blended into the sauce as well as the fresh fruit chunked into the dish.
As westerners are still often learning about mangoes; how to choose, store and use fresh mangoes, this recipe is a great started recipe for cooking with them.
Its mild and buttery and silky with great flavor that is neither too bland or too spic
This is a quick and easy meal and you can easily omit the meat to make it vegan, in which case we recommend subbing a can of chickpeas where the recipe calls for chicken.
Use mangoes that are ripe but not overly ripe, making sure they have a firmness so they can hold up better when cooked. If they are too green they won't give the sweetness the dish needs

Approx. 1 ½ cups of fresh and ripe mangoes, cubed small ( about 1-2 mangoes depending on size)
1 13.5-ounce can full fat coconut milk
2 tablespoons mild curry powder (make your own)
2 tablespoons canola or other neutral oil
1 medium yellow onion, chopped
3 cloves of garlic, chopped fine
1 tablespoon fresh ginger, minced
1 pound boneless skinless chicken thighs or breasts, cut into 1 inch pieces
1 ½ teaspoon salt
3-4 scallions or green onions, sliced thin
½ cup fresh cilantro leaves
Cooked rice for serving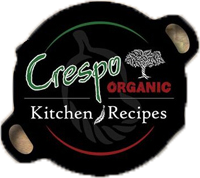 Blend about 1 cup of the fresh mango, the coconut milk and the curry spice in a blender until creamy and smooth.
Heat the oil in a large sauté pan on medium high heat and sauté the onions for a minute or two and then add the garlic and ginger and sauté another minute. Add the chicken and the salt and cook the chicken until it starts to brown about 3 minutes, making sure to gently stir the entire time. Pour the mango coconut curry mix over the chicken, stir and allow the mixture to come to a low boil. Reduce heat, cover and simmer for about 15-20 minutes. Turn the heat off, toss in the green onions and cilantro, stir and cover and let sit for about 5 minutes before serving. Season with additional salt if needed.