Mango Pad Thai
This herbaceous salad can be served hot or cold and enjoyed din winter and summer. Its ultra healthy and fresh tasting.

12-16 ounces flat rice noodles (pad thai noodles) (pre-soaked and cooked until soft)
2 tablespoons tamarind paste
1 tablespoon yuzo rice vinegar
½ cup tamari
Juice of 1 lime
1 tablespoon sriracha sauce
¼ cup turbinado sugar
½ cup water
2 cloves garlic, chopped fine
1 shallot, chopped fine
1 bunch green onions, sliced fine
1 cup bean sprouts
½ cup zucchini, matchsticked in two inch long pieces
½ cup carrots, matchsticked in two inch long pieces
1 cup fresh cubed fresh mango
½ cup roasted peanuts, chopped
½ cup cilantro leaves
Lime wedges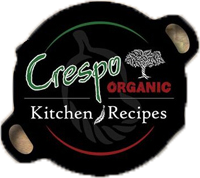 Make sure the noodles are not over soft they should be soft but not overly soft. In a mixing bowl whisk together the tamarind paste, vinegar, tamari, lime juice, sriracha, brown sugar and water. In another large mixing bowl toss together all salad ingredients (garlic, shallots, green onions, bean sprouts, zucchini, and carrots) until well mixed, set aside. Combine the noodles and the vegetables and toss together with the dressing. Let stand about 4-5 minutes and toss with fresh mango and cilantro leaves. Garnish with lime wedges.