Mango Mezcal Blush
This is a fancier version of the Maple-Mango Mezcal Margarita. It utilizes egg whites for a creamy froth and is strained in a fancy glass. This drink is what you pull out along with the good china. Use a milk frother to pre-froth your egg whites – a trick that will up your cocktail game and impress whoever is attending your holiday soiree.
A classy fancy drink that's easy!

1 egg white
1 teaspoon sugar
2 ounces tequila reposado
1 ounce mezcal
1 ½ ounce Fall Mango Puree
¼ teaspoon vanilla
Juice of ½ lime (about 1 tablespoon)
Juice of 1 blood orange
Pinch of pie spice
Salt and Pepper Bitters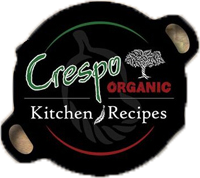 Using a milk frother, pre-froth the egg white in the bottom of shaker with the sugar until its thick and frothy. Add ice to the shaker, followed by the tequila, mezcal, mango puree, vanilla, and citrus juices. Shake vigorously for about 1 minute. Strain into two chilled coup glasses and garnish with a dusting of pie spice on top of the egg white and a few drops of salt and pepper bitters.