Mango Negroni
This negroni is a classic cocktail and I'm generally not one to shy away from "creatively enhancing" a classic cocktail with fresh ingredients. But the negroni is one you must alter carefully- as it has a cult following. This version, showcasing the subtlties fo mangoes, adds a bit of sweet perfumy mango essence by infusing the gin with fresh mangoes. The infused booze makes the Campari taste a tad less bitter and slightly sweeter without adding sugar. The slight, added mango essence is balancing and therefore a bit more inviting to those on the fence about the bitterness of Campari. It's a drink enjoyed year round, but this -scant of tropical- version is exceptionally nice in winter, where the brightness and vibrancy of the fresh mangoes gracefully shines through the potent and botanical booze without tasting sugary sweet.
The slightly perfumed tropical essence of a mango is perfect to inspirit an ordinary negroni.

1 ounces fresh mango infused gin*
1 ounce campari
1 ounce sweet vermouth
Orange peel garnish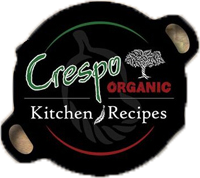 In a rocks glass stir together the gin, Campari and sweet vermouth. Fill with ice and garnish with an orange peel.
*Mango infused Gin: Place one ripe mango (cubed) and the mango pit in a mason jar and fill with gin and allow to infuse for 4-5 days. Strain and discard solids.