Mango Lime Compound Butter Clams
Compound butter is butter that is softened, whipped with other flavoring ingredients, and then chilled to harden and use. The concept basically created flavored butter, and the possibilities and flavor combinations are endless.
This mango compound butter is super versatile and utilizes citrus zest, some fresh chilies and garlic, as well as some lime juice, and of course mangoes (in the form of mango purée), which add to a luxuriously smooth, super melty texture. The butter is bright and fresh with a tinge of tropical.
Mango Lime Compound Butter Clams
Use it on fresh seafood, rice, or grilled vegetables

1 stick unsalted butter
¼ cup mango purée
1 teaspoon chopped garlic
Zest of 1 lime
1 tablespoon orange zest
1 teaspoon fresh chili
1 teaspoon fresh lemon grass bulb chopped
1 tablespoon fresh cilantro, plus ¼ cup
1 tablespoon lime juice
½ teaspoon salt
2 pounds clams, scrubbed clean
1 cup white wine
¼ cup yuzu or rice vinegar
¼ cup fresh cilantro leaves
Handful of Thai basil leaves, optional
Flake Salt
Lime wedges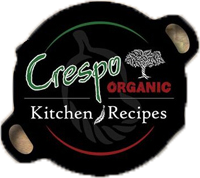 Place the butter, mango purée, garlic, chili, lemongrass, 1 tablespoon cilantro and lime juice in a food processor, and chop until all the ingredients are chopped super fine and whipped butter is created.
Scoop the mixture out onto a sheet of parchment paper and shape into a log, rolling up the butter in the parchment paper. Place in the refrigerator for about an hour before using.
Place the clams, white wine and vinegar in a sauce pan with a lid, and steam on medium high heat about 8 minutes or until all the clams have opened up. Once the clams have opened up, place a few tablespoons of the compound butter in the pan and stir well. Turn off the heat cover and let sit another 2 minutes. Toss in the fresh herbs, stir and serve immediately, garnished with a little more butter, a few lime wedges and flake salt. Excellent accompanied by crusty sourdough bread.