Mango Jelly Doughnuts
Every once in a while, we make something that not only tastes like magic but was a lot easier to make than we thought it would be. These doughnuts are that. The dough is simple and forgiving to make in the stand mixer, and its flavor is scrumptious; it tastes buttery and citrusy, and its texture is soft and pillowy. The oozing mango jelly, balances with tropical tartness. With each bite you just keep wondering how many more there are. It also re-confirms one of winter's best fruit pairings: citrus & mangoes.
Be prepared to eat a lot of these in one sitting, it's simply unavoidable.

2 packets (2 tablespoons) active dry yeast
½ cup warm water
¼ cup sugar, plus 1 teaspoon sugar
1 teaspoon salt
2 teaspoons lime zest
2 teaspoons orange zest
2 ½ cups all-purpose flour
1 tablespoon orange juice
2 eggs
2 tablespoons salted, butter room temperature
3 cups canola, peanut or vegetable oil
For the sugar coating
½ cup sugar
3 teaspoons lime zest
1 cup mango jam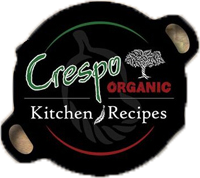 Make the sugar coating: mix together ½ cup sugar and 3 teaspoons lime zest in a large mixing bowl and set aside.
Combine the yeast, warm water and 1 teaspoon sugar in the bowl of a stand mixer, whisk a few seconds. Let the mixture stand no less than 8 minutes.
In a separate bowl, mix together, ¼ cup sugar, salt, citrus zest and flour.
Put the dough hook attachment on the mixer and turn it on slow speed, moving the yeast, and slowly add the flour mixture. Once the flour is mixed in, add the orange juice, eggs and butter, and mix until combined. Turn the speed up to medium and knead until a smooth, soft dough forms (about 5 minutes). If the dough is sticky, add another ¼ cup of flour, or enough to form a smooth dough, and knead for a few more minutes.
Shape the dough into a smooth large ball shape and place in an lightly oiled bowl, covered with a dish towel, in a warm draft free location. Let rise for about 2 hours – until the dough is about double in size.
On a lightly (floured) dusted surface, roll dough to about ½ – ¾ inch thick. Cut out circles, using a cookie cutter or drinking class (about 2 ½ -3 inches wide). Place the cut-out circles on some parchment paper, cover and let rise again about 30 minutes.
Once the dough has risen the second time, heat the oil in a heavy bottom pan (a Dutch oven or Le Cruesset works nicely). Make sure your pan is at least 5 inches high around the sides. A deep fry thermometer should read between 360 and 375 degrees F. Alternatively, test the heat by gently placing a tiny dough piece in the hot oil. It should instantly bubble up and start frying. Once the oil is hot, add a few of the doughnuts, using a large slotted spoon to place them in the oil gently and fry about 45-60 seconds on each side, or until golden brown.
Place the fried doughnuts on a plated lined with paper towels to absorb the excess oil and then gently roll the hot doughnuts in the sugared lime zest until covered. Repeat with the remaining doughnuts. Regulate the temperature of the oil constantly, making sure it never gets too hot or too cold.
Once the doughnuts are rolled in the sugar mix and cooled completely, fill with the mango jelly, using a pastry bag fitted with a round and wide pastry tip (ideally a #4 tip). Fill the pastry bag with the mango jelly. Poke a hole in the side of the doughnut using a wooden skewer or tip of scissors. Push the pastry tip into the poked hole and fill with jelly (about 1 tablespoon in total). Push it in slowly and move the tip around gently to fill the cavern of the doughnut. The jelly will push out the hole when it has about 1 tablespoon full inside.