Mango- Avocado Tomatillo Sauce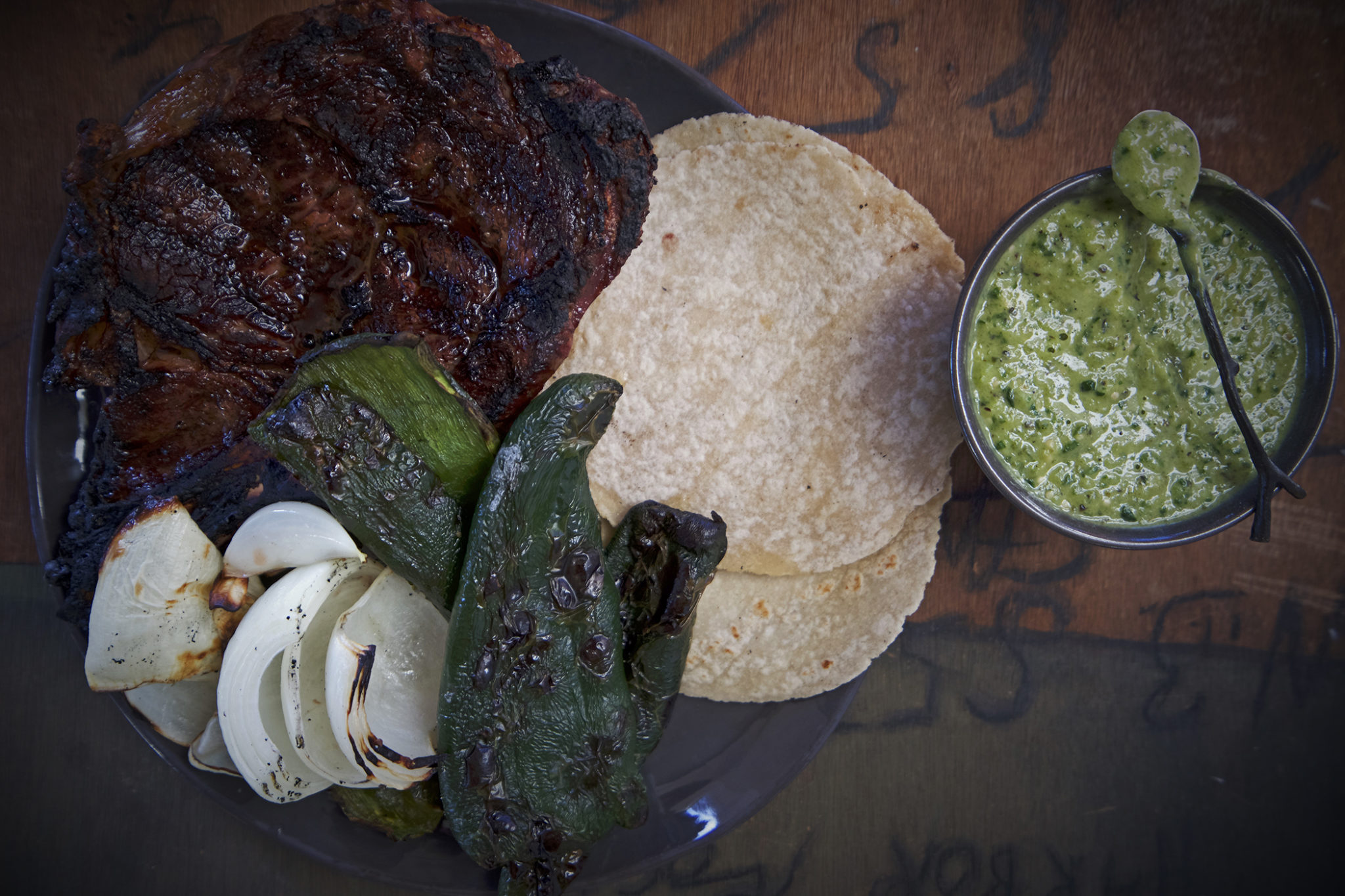 The Crespo Organic Kitchen has four favorite sauces in their taco repertoire: Mango-Habañero Sauce, Peruvian Cilantro Sauce, Tomatillo Sauce and Guacamole Taquero. This sauce combines all four and makes it into one smooth and creamy condiment. Bonus feature: it can soak up a handful of items on the way to becoming possible kitchen food waste.
Use it on tacos or eggs. It's a perfect chip companion and glazed a roasted chicken nicely, which can them be turned into of Pozole Chicken Soup. The possibilities are endless with this sauce.
Mango- Avocado Tomatillo Sauce
The leftover sauce works beautifully tossed in with your rice while it cooks, not only giving the rice a greenish color, but adding flavor.
Makes about 2 ½ cups of sauce

2 poblano peppers or Anaheim chiles, halved with seeds and stems removed
2 jalapeños, halved, with stems removed (seeds and pith optional dependent on your preference for spiciness levels)
4-5 fresh tomatillos, skins removed (or 1 cup canned)
1 yellow onion, peeled and halved
¼ cup, plus a few drizzles of avocado or olive oil
Salt
Pepper
1 ripe mango, chopped
1 ripe avocado, chopped
Juice of 2-3 limes
2 gloves garlic, chopped
½ cup cilantro leaves
¼ cup hot water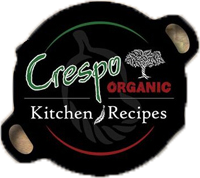 Drizzle a little oil on the peppers, tomatillos and onion, and use your hands to make sure it gets all over them. Sprinkle with a little salt and pepper. Set aside.
Grill the vegetables on a gas or charcoal grill over medium high heat until the items are slightly charred. Turn every few minutes with tongs. Be careful handling the hot tomatillos as they can burst open when pierced. It should take about 8-10 minutes in total. Take the items off the grill and allow to cool until warm.
Once the items are warm, chop roughly and place in a blender. Add the mango and avocado chunks, lime juice, garlic and cilantro. Top with the remaining ¼ cup of oil and water.
Pulse for a few seconds at a time, until the mixture starts to churn and loosen. Once the contents move freely in the blender, turn it up to low and continue to process. Increase the speed of the blender gradually as the mixture thins. Add 1 teaspoon of salt at this stage. Blend until totally smooth. You can thin the sauce by adding more hot water a few tablespoons at a time. You may have to add another pinch of salt depending on your salt preference.
Store in an airtight container in the refrigerator up to ten days. Best served cool or at room temperature.