Mango Fruit Rollups
This is the perfect portable, easy to make, snack. Taste the mango puree for sweetness, not all mangoes are creating equally in terms of "sugar content", added sweetener like honey or sugar may be necessary.

2 cups chopped fresh, ripe mango
2 tablespoons water, possibly more
pinch of salt
pinch of cinnamon
1 tablespoon honey (optional)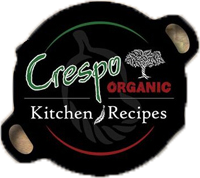 Pre heat oven to 150° F and line two baking sheets with parchment paper.
Blend together the mango, water, salt, cinnamon and honey (only if your mangoes are not sweet) in a blender or using a hand held emulsifier until totally smooth.
Pour half the mixture onto one of the lined baking sheets and spread the mixture evenly about 1/8" thick. Make sure that the mixture is even, this is the most difficult aspect of the recipe and the most important. Repeat the process with the second baking sheet and the remaining puree. Place the baking sheets in the over for about 6-8 hours or until the puree is totally dried and not sticky. Remove the baking sheets from the oven and take each of the roll ups, parchment paper and all off the sheets and set aside to cool completely. Using scissors cut into 4 X 6 squares or whatever dimensions you desire and roll them up!
They should last a few weeks if kept in an airproof container!
Be creative, mix the mango puree with puree of persimmons, peaches or strawberry- all perfect pairing partners for mangoes!