Mango Coquito
Coquito is a traditional Puerto Rican creamy drink that is beloved and obsessed over during Christmas on the island. It's a sensationally creamy eggnog without eggs, and very sweet, made with sweetened condensed milk, evaporated milk, and coconut milk. It's very naturally tropical, and adding mangoes seems natural. This mango version makes the drink feel less sweet, by adding depth with mango purée, the tiny bit of natural acids naturally balance out the sugars. It's also the perfect cheery alternative for those who are fearful of the raw eggs in a traditional eggnog.
We just don't understand why mangoes aren't the norm in this recipe.

1 cinnamon stick
½ teaspoon, whole cloves
1 vanilla bean (optional)
1 (15 ounce) can coconut cream
1 (12 ounce) can sweetened condensed milk
1 (12 ounce) can evaporated milk
1 cup mango purée, thin
½ teaspoon ground cinnamon
½ teaspoon ground nutmeg
½ teaspoon coconut extract (optional)
1 1/3 cup dark, aged rum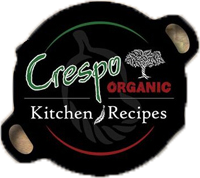 Toast the cinnamon stick, cloves and vanilla bean in a cast iron pan for about a minute, using a wooden spoon to stir around the pan to ensure they don't burn.
Combine all ingredients in a big gallon jug or container with a lid and let sit, refrigerated, for 3-4 days and up to 7.
Remove the cinnamon stick cloves and vanilla bean and whisk before serving.