Mango Compound Butter
Compound butter is butter that is softened, whipped with other flavoring ingredients, and then chilled to harden and use. The concept basically created flavored butter, and the possibilities and flavor combinations are endless.
Our mango compound butter is super versatile and can be made for sweet or savory. For the savory, we utilize citrus zest, some fresh chilies and garlic, as well as some lime juice and, of course, mangoes, in the form of mango purée, which adds to a luxuriously smooth, super melty texture. For the sweet, we highlight honey, citrus zest and flowers.
Use the savory version on fresh seafood, rice or grilled vegetables, while the sweet version is excellent on breads and fruits; either one is perfect on any creative idea that serves you.
Experiment with a variety of flavor options

For the savory version
1 stick unsalted butter
¼ cup mango purée
1 teaspoon chopped garlic
1 teaspoon fresh chili
1 tablespoon fresh cilantro, plus ¼ cup
1 tablespoon lime juice
½ teaspoon salt
For the sweet version
1 stick unsalted butter
¼ cup mango purée
1 teaspoon fresh ginger, chopped
2 tablespoons honey
½ teaspoon salt
½ teaspoon black pepper
Flower petals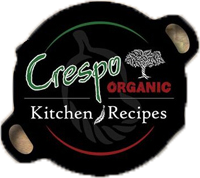 Place all the ingredients in a food processor, blend and chop until a whipped butter is created.
Scoop the mixture out onto a sheet of parchment paper and shape into a log, rolling up the butter in the parchment paper. Place in the refrigerator for about an hour before using.