Mango Buttercream Frosting
Buttercream frostings can seem overly sweet, adding fresh mango to it gives it a more balanced flavor and doesn't leave you feeling like you have sugar all over your teeth!
Mango Buttercream Frosting
Fresh mangoes make ordinary frosting much more fun!

1 stick ( 8 tablespoons) butter, room temperature
1/4 cup heavy cream
1 teaspoon vanilla extract
1/2 cup mango puree (thick)
1 teaspoon lemon zest
2 cups powdered sugar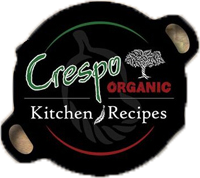 With an electric mixer or stand mixer with a paddle attachment, whip the butter for about 2 minutes. Add the heavy cream, vanilla, mango puree and lemon zest and whip about 2-3 minutes more until the mixture is smooth and creamy. With the mixer running add ¼ a cup of powdered sugar at a time, making sure to incorporate the sugar fully before adding the next ¼ cup. The frosting should be thick and yet still creamy.