Mango Sheet Cake
It doesn't get easier and more delicious in terms of cakes than this mango sheetcake. It's a one bowl, one pan cake that feeds up to 15 people generously. You can also use the sheet cake to cup out layers for small layer cakes.
1 Bowl, 1 Pan, cake for a big crowd!

1 lemon
1 cup of milk
3 ¼ cup flour
1 tsp Baking Powder
1 1/4 cup sugar
1 teaspoon salt
4 eggs
½ cup melted butter
2 teaspoons vanilla extract
¼ cup mango puree (thick)
½ cup fresh mango cubed very small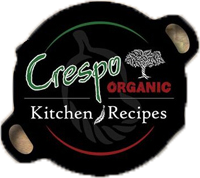 Place the one cup of milk in a cup and add the juice of one lemon. Let the milk and lemon sit for about 3 -5 minutes. This is your buttermilk for the recipe.
Preheat to 350°F. Butter a 13×18-inch rimmed baking sheet and line with parchment paper.
Combine the flour, sugar, baking powder and salt in a large bowl and whisk until combined.
Add the eggs, melted butter, buttermilk, vanilla and mango puree and mix either by hand or with a mixer. (Alternatively you can you a stand up mixer but take note this is a lot of batter so you need a larger machine.
Fold in the mango cubes gently and pour the batter onto the baking sheet and spread out over the entire sheet evenly, making sure to get all the way to the sides.
Bake the cake about 30 minutes or until its slightly browned around the edges and the blade of a knife comes out clean. Cool the cake completely before frosting.
Frost with Mango Buttercream Frosting