Mangoes and streusel elevate Blueberry muffins to new tropical heights!

For the Crumb Topping
1 cup all-purpose flour
3 tablespoons raw sugar
1 teaspoon lemon zest
1 teaspoon baking powder
½ teaspoon nutmeg
¼ teaspoon ground cardamom
Pinch of Salt
6 tablespoons (¾ cup) butter, melted (salted or unsalted)
For the Muffins
2 cups all-purpose flour
2 teaspoons baking powder
½ teaspoon salt
¾ cup sugar
2 eggs
½ cup olive or canola oil
¾ cup whole milk
3 tablespoons mango pure
½ teaspoon vanilla extract
1 cup blueberries
½ cup small cubed, fresh mango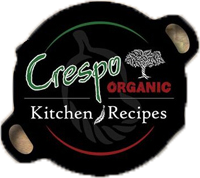 Pre-heat oven to 375 degrees F.
Grease a large muffin tin generously with butter. If your muffin tins are for small muffins greese 2 tins, you should get about 18-22 small muffins. You can also use paper liners or silicone muffin cups.
To make the crumble
Combine the flour, sugar, lemon zest, baking powder, spices and salt. Mix in the melted butter and as is starts to get clumpy mix with your fingers, until pea size clumps form. Set Aside.
For the muffins
Mix together the flour, baking powder, and salt. In another bowl whisk together the sugar, eggs, oil, milk, mango puree and vanilla until creamy. Add the dry mix to the wet mix, whisking about a ¾ cup at a time, making sure all flour is mixed in and the batter is smooth. Gently fold in the fresh mango and blueberries.
Spoon the batter into your muffin cups, no more than ¾ full. Sprinkle about 1-2 tablespoons of crumb topping (depending on size of muffin) on top of the batter. Place in the oven and bake for about 30 minutes or until the sharp edge of a knife comes out clean ( no wet batter, crumbs might be attached).
Cool in the pan completely before removing.