Mango Blackberry Baklava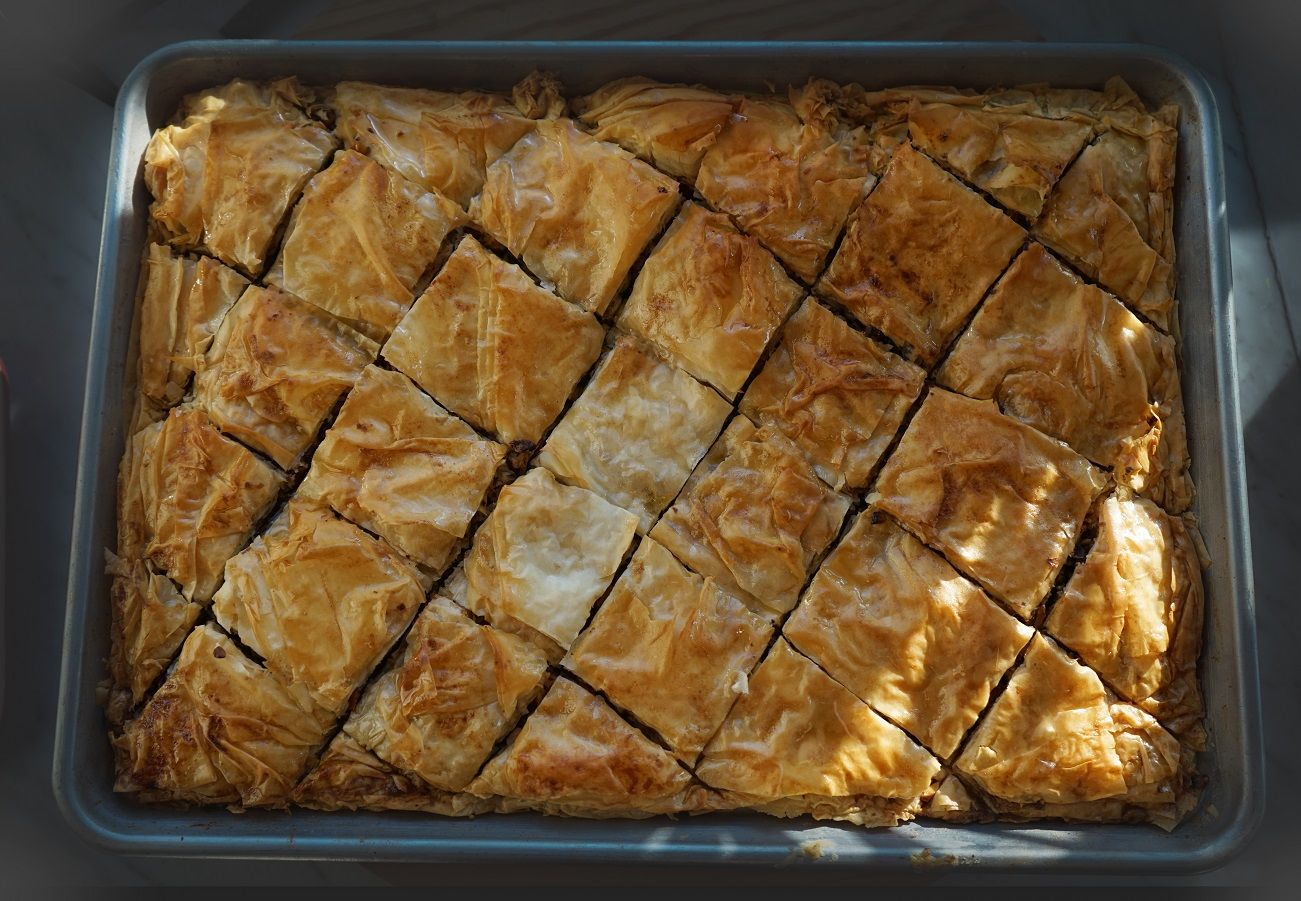 Mangoes and blackberries bring a fun summer twist on baklava.

1 package phyllo dough
2 cups chopped pistachios
2 cups chopped walnuts or pecans
½ cup fresh blackberries
½ cup raw sugar
1 teaspoon cardamom
1 teaspoon cinnamon
1 teaspoon black pepper, finely ground
1 cup chopped fresh mango
3 sticks melted butter
1 cup honey
2 cups hot water
½ cup fresh mango puree
½ teaspoon vanilla extract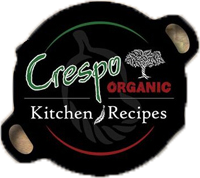 Pre-heat oven to 350 degrees F.
Use full defrosted phyllo dough. Make sure to get an area set up for the dough, a few clean, damp dishtowels to wrap the dough in so it doesn't dry out.
Toss together the pistachios, walnuts, sugar and spices and set aside. Grease a large baking pan or baking sheet generously with butter. Ideally you want a pan the same size as your phyllo sheets, you can trim them if need be. Melt the butter. Grab a few sheets of the phyllo dough and place in the bottom of the greased pan. Brush the sheets with butter making sure to get the corners well. Sprinkle a thin layer of the nut and spice mixture evenly over the layer of dough. Repeat the process by adding 4 more layers. Brush the top layer very generously, again making sure to get the sides well. If you do not have enough butter left, melt more. Do not skimp on this step. With a very sharp knife cut the baklava in diamond patters, cutting in diagano lines opposite ways. This is the difficult part so just do it slow and steadily.
Bake for 45 minutes or until golden brown. While the baklava is baking prepare the syrup. Combine 1 stick of butter, honey, water, vanilla and mango puree in a sauce pan and heat to a boil. Reduce heat and simmer for a few minutes, take off heat. Immediately after the baklava comes out of the oven slowly pout the syrup mixture over the baklava, making sure that all of the corners and nooks and cranny's get covered by the sauce. Allow the baklava to cool completely before diving in!