Lexa is nuts about Mangoes
Lexa is the 12-year-old niece of our in-house mango Cracker Jack and voice behind the blog Under The Mango Tree. One year for Thankgiving she took over a recipe idea that Nissa had using mango puree caramelized for the nuts. This method is easy, produces a wonderful caramel texture and sweetens naturally. It also yields a slight slight tropical vibe which is amazing on the savory, buttery nuts. This recipe is bright and nutty, just like Lexa when she sees her cousins!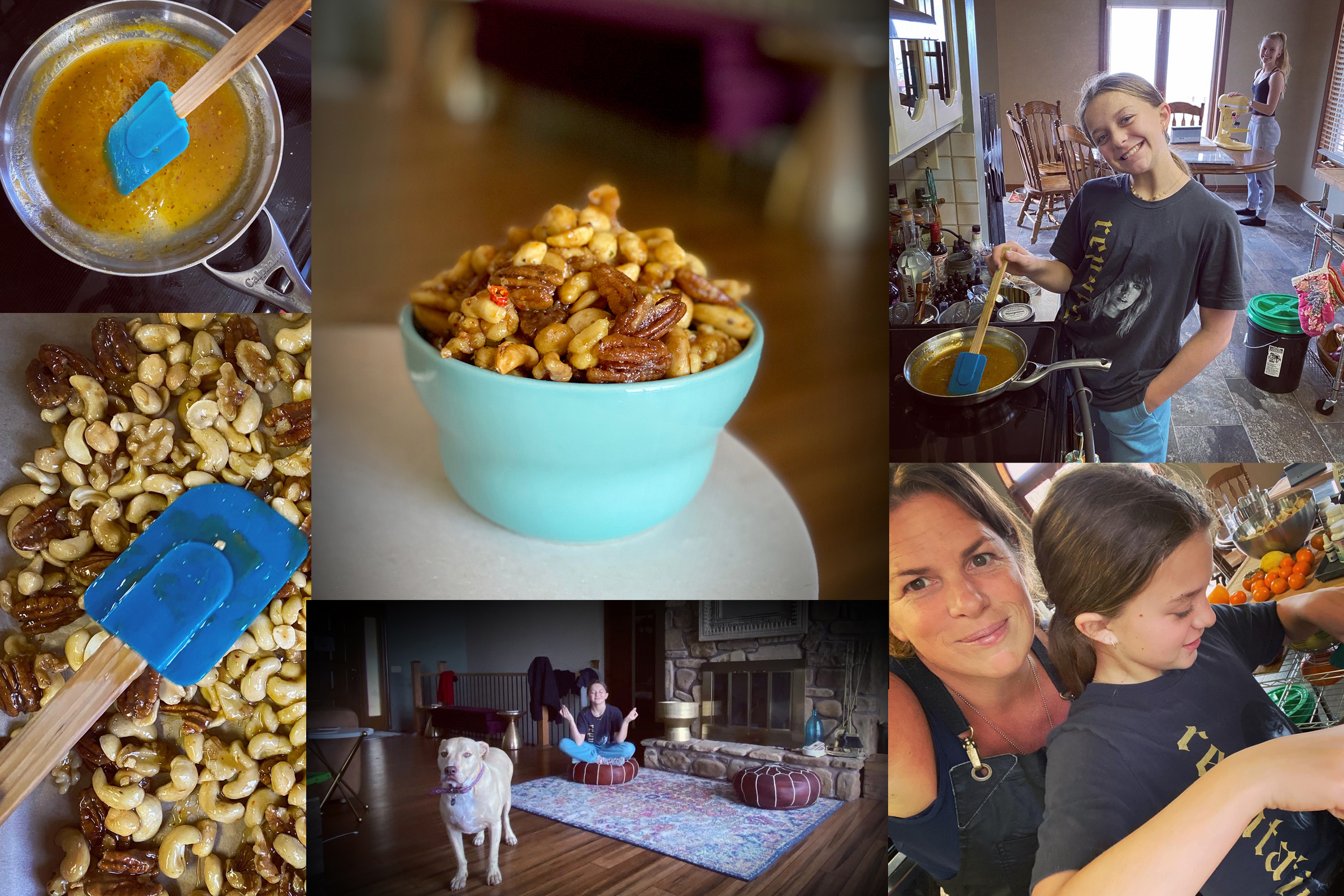 Lexa is nuts about Mangoes
Mango puree makes a natural caramel when cooked

2 cups un-tasted nuts of choice ( we used almonds, walnuts, cashews and pecans)
¼ cup brown sugar
½ cup thick mango puree
2 tablespoons salted butter
¼ teaspoon smoked paprika
¼ teaspoon ground cinnamon
¼ teaspoon ground black pepper
Pinch of ground nut meg
¼ teaspoon vanilla
¼ teaspoon baking soda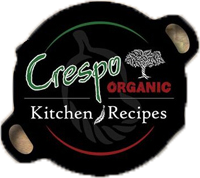 Preheat the oven to 275 F.
Place your nuts in a big ceramic bowl and prep a baking sheet. I line mine with parchment paper as this is a messy, hard to clean up the pan, endeavor.
Combine the mango puree, butter, vanilla and spices in a heavy bottom sauce pan. Melt the butter on medium high heat and bring to a boil, while stirring constantly. Allow to boil, stirring only a few times, for a few minutes 4-5. The mixture should be thick and gooey. Remove from the heat and stir in the vanilla and baking soda.
Pour the hot mixture over the nuts in the bowl and quickly stir up making sure to coat all the nuts with the caramel and place them on the baking sheet flat.
Bake in the oven for about 30 minutes. Stir up the nuts often. Depending on your oven its possible they burn so the stirring helps make sure they don't.
Remove them from the oven and scrape them onto another baking sheet lined with parchment, making sure there are no clumps and let them hang out and dry for about 15 minutes. This part of the process ensures they are all sperate and crisp. After that you can toss them in a bowl and enjoy them.