Cranberry Orange Syrup
That tart bold nature of cranberries needs some sweetness in order to truly shine. We use our famous mango pit syrup to sweeten potent cranberries and add blood orange juice and zest for a beautiful citrus balance that also contributes to this over all quintessential fall flavor and feeling. The mango gives a slight perfumed essence without making the drink tropical and adds the sweetness with minimal sugar added.
This recipe is for a syrup which you can dilute with the liquid(s) of your choice.

2 cups of mango pit syrup
2 cups fresh cranberries
Zest of 3 blood oranges
Juice of 3 blood oranges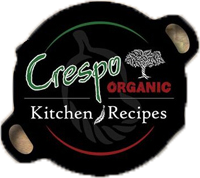 Place the mango pit syrup, the cranberries and the blood orange zest in medium sauce pan and bring to a boil, let the mixture boil for about 5 minutes or until all the cranberries stop popping. Reduce and simmer for about 10 minutes longer. Strain the mixture pushing on the berries to extract all juice, discard the cranberry skins. Mix together with the blood orange juice . Bottle and refrigerate.
Pour a few ounces over ice and top with sparkling water. Or mix with your alcoholic spirit of choice. Bourbon is quite nice.