Goblin Blood Punch
Our spooky Halloween punch uses mangoes as the sweetener which not only make healthier (less sugar) but better overall flavor by a tinge of sweet tropical perfume that's mellowed by the addition of a medley of fall spices. The mangoes mesh perfectly with the concord grapes and give their earthiness a slight tropical uplift that still feels fallish due to the custom pumpkin pie spice blend that I use.
Read the full story Under The Mango tree.
If you have extra time -and will- I have tossed the recipe in for my new awesome invention – Flamed Ghost Toppers, because who doesn't need a flaming ghost.
Serve it up in hallowed out Sugar Pie pumpkin, which gives it a sweet, sultry and earthy flavor that's rather unique and it looks cool!

1 ripe mango, cubed
3 cups concord grapes, removed from stem
½ cup mango pit syrup or simple syrup
1 tablespoon Nissa's Pumpkin Pie Spice blend*
7 cups of water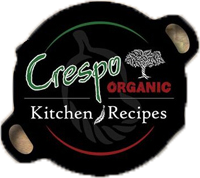 In a large sauce pan combine the mango, the grapes, the spice blend, the mango pit syrup and 2 cups of waters. Stir and bring the mixture to a boil and then reduce temperature and simmer for about 10-15 minutes or until the grapes are totally soft and broken up. Strain the mixture into a large bowl or pitcher, pushing down on the grapes and mangoes with a wooden spoon as to extract every drop of juice (aka goblin blood). Mix in the remaining water, stir and chill.
Serve your Goblin Blood Punch in a hallowed-out Sugar Pie pumpkin if desired.
Top each glass with a Ghost Topper!
*Nissa's Pumpkin Pie Spice Mix – Mix together the following ground spice: 1 tablespoon cinnamon, 2 teaspoons nutmeg, 2 teaspoons ginger, 1 teaspoon all spice, 1 teaspoon cardamon, 1 teaspoon mace, 1 teaspoon black pepper.