Concord Margarita with Mango Pit Mixer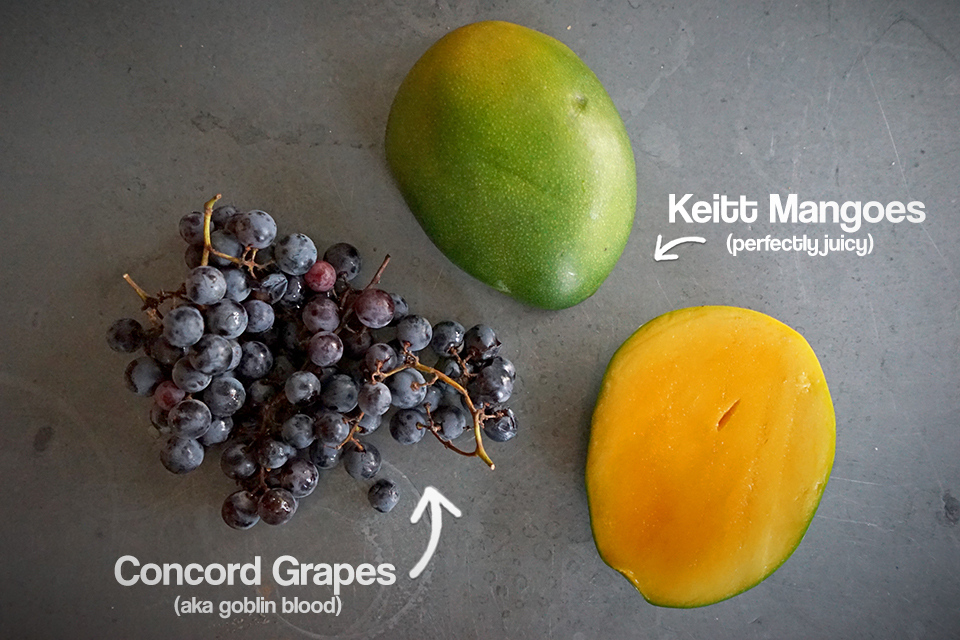 A fresh seasonal margarita is a precious gift year round; spring, fall, summer and winter. We have modernized the margarita and made a sweetener that isn't overly sweet or sour that will help your seasonal items shine, but not overpowering them with a mixer that's too sweet, too sour or to synthetic tasting, allowing the fresh seasonal fruit (or veg) to take center stage. Mangoes natural sweetness and perfumed essence yield a terrific base for whatever your margarita desires are.
A concord grape margarita offers a nostalgic experience and since this hyper seasonal fruit comes and goes quickly, its one we have learned to savor. We sub lemon for lime juice in this one, because we think it gives the tang of the lemon meshes better with the grapes. We also like using an anejo tequila ( darker due to the aging) it gives greater depth and pairs better with the potency of the concords. We add a tiny bit of fresh ginger for a bite. This drink is a great early fall offering to those who love concord grapes.
Concord Margarita with Mango Pit Mixer
We add a tiny bit of fresh ginger for a subtle spicy bite.

2 cups Crespo Mango Pit Syrup
1 cup concord grapes
1 tablespoon freshly grated ginger
Tequila Anejo
Mezcal
Fresh lemons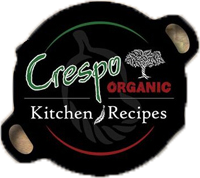 Blend the mango pit syrup, the grapes and fresh ginger until totally smooth.
Pour 2 ounces of tequila in a rocks glass filled with ice. Add 2 ounces of the grape- mango pit mixer and about 1 ounce of lemon juice, stir.