Carrot & Mango Mole
Mole Coloradito is one of the 7 moles of Oaxaca. It typically features dried red chilies and tomatoes as well as regional spices, seeds and nuts, depending on the micro-region. This version sweetens the normally spicy dish with the addition of charred carrots and fresh mango puree. Its excellent poured over shredded chicken, enchiladas or used as a sauce for braised meats.
A sweeter version of Mole Coloradito

3-4 medium carrots, grilled, charred and coarsely chopped
1 large yellow onion, grilled, charred and coarsely chopped
10 dried guajillo chilies, stems removed, seeds reserved
4 dried ancho chilies, stems removed, seeds reserved
2 pounds yellow tomatoes, coarsely chopped
6 cloves garlic, peeled and chopped
1 tablespoon chopped fresh oregano
1 tablespoon chopped fresh epazote
1 tablespoon annatto seeds
½ teaspoon ground allspice
1 teaspoon ground cinnamon
1 teaspoon ground white pepper
1 teaspoon ground black pepper
1 teaspoon ground cumin
3 teaspoons salt
1 cinnamon stick
½ cup sesame seeds
½ cup golden raisins
3 cups chicken stock, pork stock or water
½ cup mango puree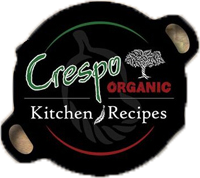 Dry-roast chilies in a cast-iron skillet for 5 minutes over high heat, turning often using tongs to prevent burning. Coarsely chop the chilies and place them in a bowl covered with ½ cup boiling water and let soak for about 10 minutes.
In a large sauce pan combine the chilies, charred carrots and onions, tomatoes, garlic fresh herbs, spices, sesame seeds, raisins, water or stock. Bring to a boil and then reduce heat and simmer for about 30-40 minutes, uncovered.
Allow the mixture to cool completely and add the mango. Puree in small batches in a blender to make a smooth paste. Season with more salt as needed.