Blackberry Sage Margarita
A fresh seasonal margarita is a precious gift year round; spring, fall, summer and winter. We have modernized the margarita and made a sweetener that isn't overly sweet or sour that will help your seasonal items shine, but not overpowering them with a mixer that's too sweet, too sour or to synthetic tasting, allowing the fresh seasonal fruit (or veg) to take center stage. Mangoes natural sweetness and perfumed essence yield a terrific base for whatever your margarita desires are.
Blackberries and fresh sage are excellent compadres and this flavorful partnership is demonstrated perfectly with a splash f smoky mezcal added to our normal margarita recipe. The smokiness of the mezcal brings out the smoky flavor in the sage and the tangy blackberry is mellowed with the mango pit syrup. The end result is a smoky, perfumed sultry drink!
Blackberry tip: Freeze whole berries and extend the season.
Blackberry Sage Margarita
A splash of mescal gives a smoky and sultry touch to this beautiful margarita.

2 cups Crespo Mango Pit Syrup
1 cup blackberries, fresh or frozen
4-5 sage leaves ( stems removed)
Tequila Reposada
Mezcal
Fresh Limes
Flake Salt
Salt Rim: mix 2 tablespoons flake salt with a pinch or lemon and lime zest and a tiny bit of fresh (finely chopped sage leaves)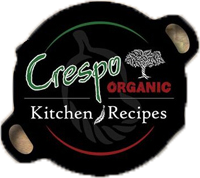 Blend the mango pit syrup, the blackberries and sage leaves until totally smooth.
Pour 2 ounces of tequila in a rocks glass filled with ice, add a splash or mezcal. Add 2 ounces of the blackberry- mango pit mixer and the juice of 1 lime (about 1 ounce), stir and toss a few flakes of the Rim Salt on top of the drink. Alternatively, you can salt a portion of the rim of the glass, before making the drink by, rubbing a lime against a portion of the rim and dipping it in the salt.