Sweet Corn, Strawberry- Mango Cupcakes

2/3 cup all-purpose flour
¼ cup cornmeal
1 teaspoon baking powder
½ teaspoon salt
½ cup sugar
2 eggs
1 teaspoon lemon zest
½ cup extra virgin olive oil
3 tablespoons whole milk
¼ cup fresh mango cubes
1/2 cup fresh strawberry cubes
½ cup fresh corn kernals
Powdered sugar for dusting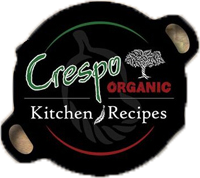 Pre-heat oven to 350 degrees. Grease a muffin tin or line it with muffin liners.
Whisk together the flour, cornmeal, baking powder and salt and set aside.
Beat the sugar, zest and eggs together until fluffy. Add the oil, milk and mix until smooth. Mix in the flour a little at a time until all of it is incorporated and a smooth batter results. Gently fold in the mango, corn and the strawberry.
Divide evenly between the muffin cups. Bake for about 25 minutes or until the sharp edge of a knife inserted comes out clean. Dust with powdered sugar and serve warm.