Crespo Mango Pie Spice
What started out as the medley of spices added to a pumpkin pie has now become synonymous with pumpkin pie flavor, whether there is pumpkin in the product or not. McCormick was the first spice companies to bottle it, back in the 1950's. Once it made its way into the cabinets of home cooks, it ended up in everything around fall and Thanksgiving. The essence of pie spice is simple. It's a cinnamon-forward blend of spices that includes cinnamon (surprise!), ginger, nutmeg, allspice, and cloves. Like many others, I have strayed slightly from the original. Whether you use this blend or a store-bought version doesn't matter. The recipes will all turn out tasty, and you'll be jonesing for Thanksgiving. Toasting whole spices and then grinding them is an option I personally love. It leads to deeper, more robust, and slightly smokier flavors.
Makes about ½ cup of spice mix

3 tablespoons ground cinnamon
2 teaspoons ground ginger
1 teaspoon ground nutmeg
1 teaspoon ground all spice
½ teaspoon ground clove
½ teaspoon ground white pepper
¼ teaspoon ground cardamom
¼ teaspoon ground mace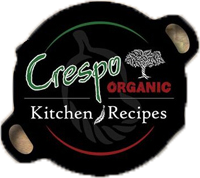 Mix together the spices in a small bowl. Store in an airtight container for up to 5 months.