Strawberry-Rhubarb, Mango Compote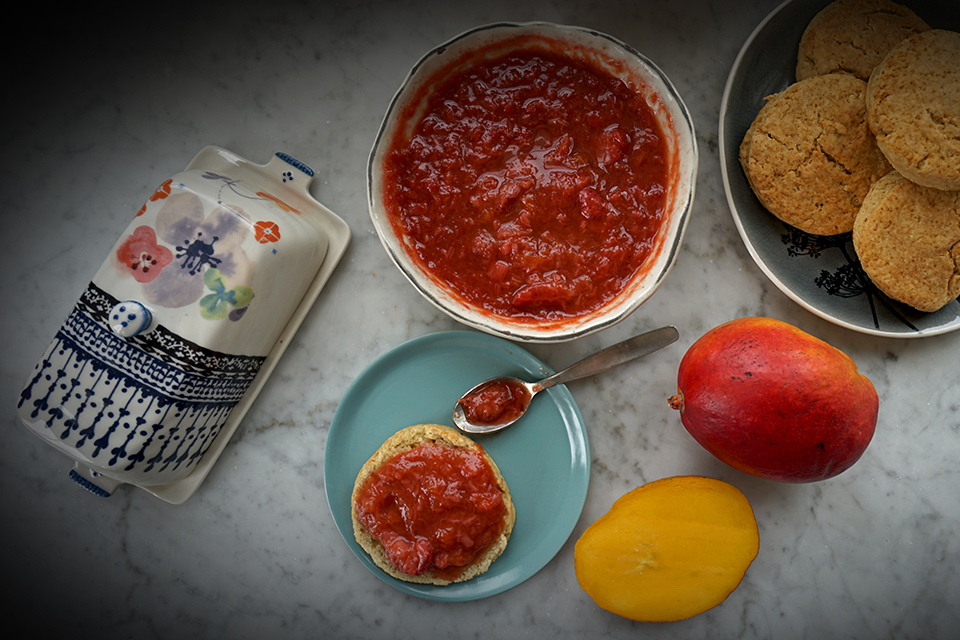 What's the difference between a jam and a compote anyhow?
Jam is mostly whole fruit, chopped and cooked down in its own natural juices, with or without a small amount of sugar. Compotes are chopped, or even dried fruits, cooked down in a sweet syrup of water and sugar or other liquids. Jams are typically more thick where compotes tend to have a loose consistency. Compotes tend to be sweeter than jams, but not always.
Rhubarb's tart composition fuses well in a compote. Cooking it down in a sweet, syrupy liquid allows its beautiful rose undertones to rise to the surface. Strawberries, with the best available at the same time of year as rhubarb, make a charming companion, but the addition of fresh mangoes add a more complex dimension to the line-up, a deep perfumed bouquet of fruits. By playing off the mango's natural sweetness, I can get away with using less sweetener. I can't explain why Rhubarb-Strawberry-Mango Compote reminds me of the sweet scents and flavors of the Middle East. It could be the rose essence that comes out of the rhubarb as it blends with the mango's deep perfumed syrup.
Read more about this Mango Compote Under The Mango Tree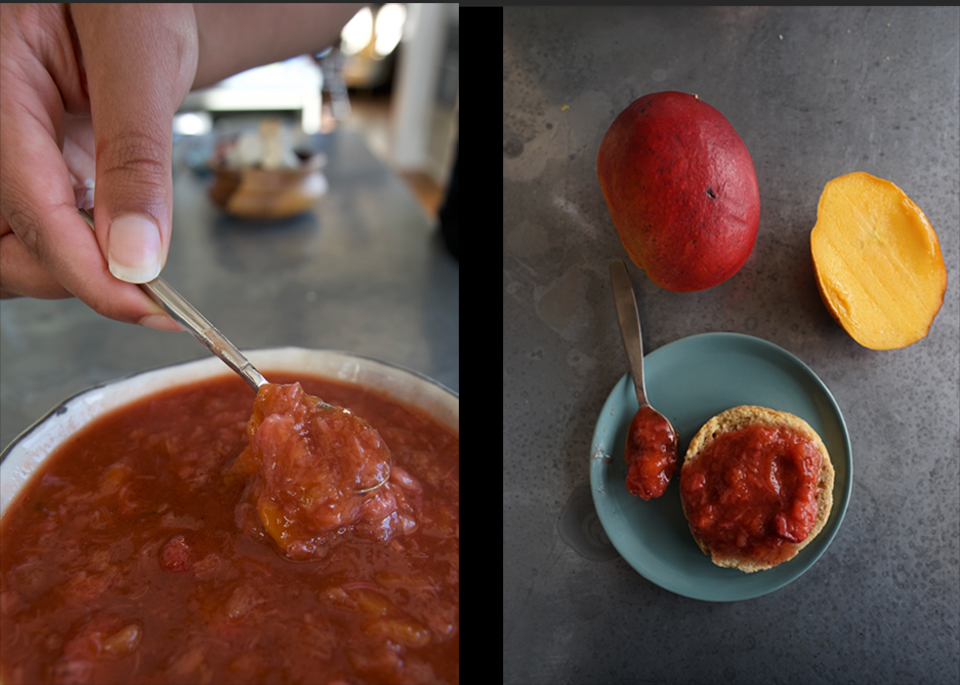 Strawberry-Rhubarb, Mango Compote
If you want to make this into a coulis, just blend it until totally smooth.

1 cup chopped rhubarb
1 cup chopped fresh strawberries
1 cup chopped fresh (ripe) mango
1-2 mango pits (optional)
½ cup raw sugar (*I used monk fruit sweetener myself)
Juice of 1 lemon
1 vanilla bean, split open and scraped clean
1 cup water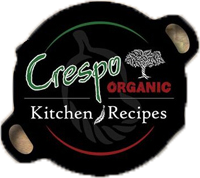 Combine all ingredients in a medium sauce pan, and bring to a boil. Reduce heat to low, and allow to boil gently for about 15 -20 minutes, stirring every few minutes. The compote will begin to thicken, and the fruit will begin to break down into the syrup. Continue to stir until desired consistency and thickness. After 20 minutes, thickening happens very quickly, so watch the mixture closely. Remove from the burner, and allow to cool completely. Remove and discard the mango pit(s) and the vanilla bean. Refrigerate for up to 3 weeks.