Mango Maracuya (Passion Fruit) Popsicles
Mango and passion fruit combined create an ultra exotic taste experience. On a hot day these refreshing, easy to make popsicles, hit the spot.
Mango Maracuya (Passion Fruit) Popsicles

1 medium ripe mango (1 -1/2 cup chopped mango)
1 cup water
2 tablespoons honey
2 teaspoons lime zest
juice of 1 lime
2 passion fruits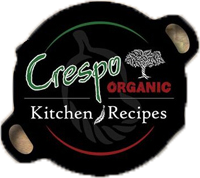 Place the mango, water, honey, lime juice and zest in a blender and blend until totally smooth. Add the fruit and seeds from the passion fruit and pulse on low for just a few seconds, allowing the passion fruit to mix in but not chop up the seeds.
Pour the mixture into popsicle molds and freeze for 6 hours.
Running hot water over the outside of the popsicle molds is the easiest way to remove popsicles form most molds.