Salty Watermelon Mango Salad
This one feels like a south of the border version of watermelon feta salad. We like it better, the spicy jalapenos and the salty cheese compliment the sweet and cold watermelon beautifully and the salad is ultra refreshing!
Salty Watermelon Mango Salad
The salad is ideally served cold, make sure your watermelon is really cold before cutting into it!

3 cups cubed (cold)watermelon, bite size
1 fresh mango, cubed, bite size
1 jalapeno pepper, pith and seeds removed, chopped fine
2 tablespoons cilantro leaves, chopped
juice of 2 limes
2 tablespoons cotija cheese
2 pinches of flake salt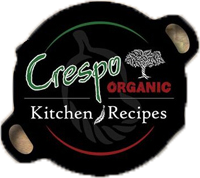 Gently toss together the watermelon, mango, jalapeno, cilantro and lime juice. Sprinkle cotija and flake salt on the top. Refrigerate about 10 minutes before serving, serve cold.