(Quick) Mango Pork Carnitas
Carnitas is probably the most beloved Mexican taco dish around. It usually require a long and slow cooking process. We discovered a way, utilizing the tenderizing qualities of fresh mango- naturally occurring in enzymes. We use the same process as most but and speed it up. Cutting the meat into smaller pieces helps the speed up and the fresh mango ensures a tender outcome. The same citrus, onions and spices as usual—but we also add tenderizing milk for extra tenderization help. The final outcome is scrumptious carnitas, made in half the time!
(Quick) Mango Pork Carnitas

2 teaspoons salt
1 teaspoon black pepper
1 teaspoon cumin
2 dried chipotle peppers, cut into tiny pieces
1 tablespoon brown sugar
1 ½ pounds boneless pork shoulder, cubed small (about ¾ of an inch)
2 cups of water
½ yellow onion, chopped
3 cloves garlic, chopped
3 tablespoons neutral oil
2 tablespoons mango puree
2 tablespoons fresh orange juice
¼ cup pork stock
2 tablespoons milk
Taco Garnish: Tortillas, Cotija, Shaved Radishes, Lime Pickled Red Onions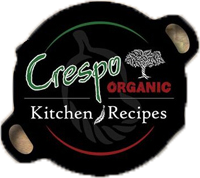 In a small bowl, mix together the salt, pepper, cumin, brown sugar and chipotle peppers. Sprinkle the seasoning over the pork cubs and place in a medium sauce pan and let sit for about 5 minutes. Add the water and bring to a boil. Reduce heat to a rolling boil and boil for about 20 minutes or until very soft. Strain out liquid, allowing to sit over strainer for at least 10 minutes- using a fine mesh strainer- reserve liquid.
Heat the oil to medium high heat and gently add the strained pork. Sauté until the pork is crispy all over. Add the mango puree, orange juice, stock and milk and turn the heat up to high. Stirring constantly allow the mixture to evaporate. The rapid evaporation of the liquid adds flavor and keeps the crispiness of the carnitas.
Serve in tortillas with taco garnish.