Mango Red Rum
This is one of those if you can't be on a tropical island you might as well drink this and feel like you are there. It's got three different rums, giving it a lot more complexity than the average rum punch and a trio of tropical nectars: mango, pineapple and sour orange. Probably the best thing about this cocktail is that it utilizes one of the coolest mango inventions from the Crespo Organic Kitchen – Mango-schino cherries, which are mango pit spiced syrup-soaked cherries. They are sweet, tropical and so easy to make. Never buy those creepy neon red ones again.
Mocktail: Omit the booze, double the juice and add a teaspoon of coconut cream.
This is what you take when your stranded on a tropical island

1-ounce dark rum
1 ½ ounce light rum
½ ounce coconut rum
½ ounce lime juice
2 ½ ounces Tropical Mango Punch
Mango-schino Cherry Garnish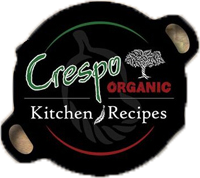 Combine the rums, lime juice and punch in a large rocks glass filled with ice. Stir until chilled, about 20 seconds. Garnish with a few Mango-schino cherries and drizzle of the cherry juice.